4-year-old boy inspires superhero 'Cape Day' after surgery in Atlanta hospital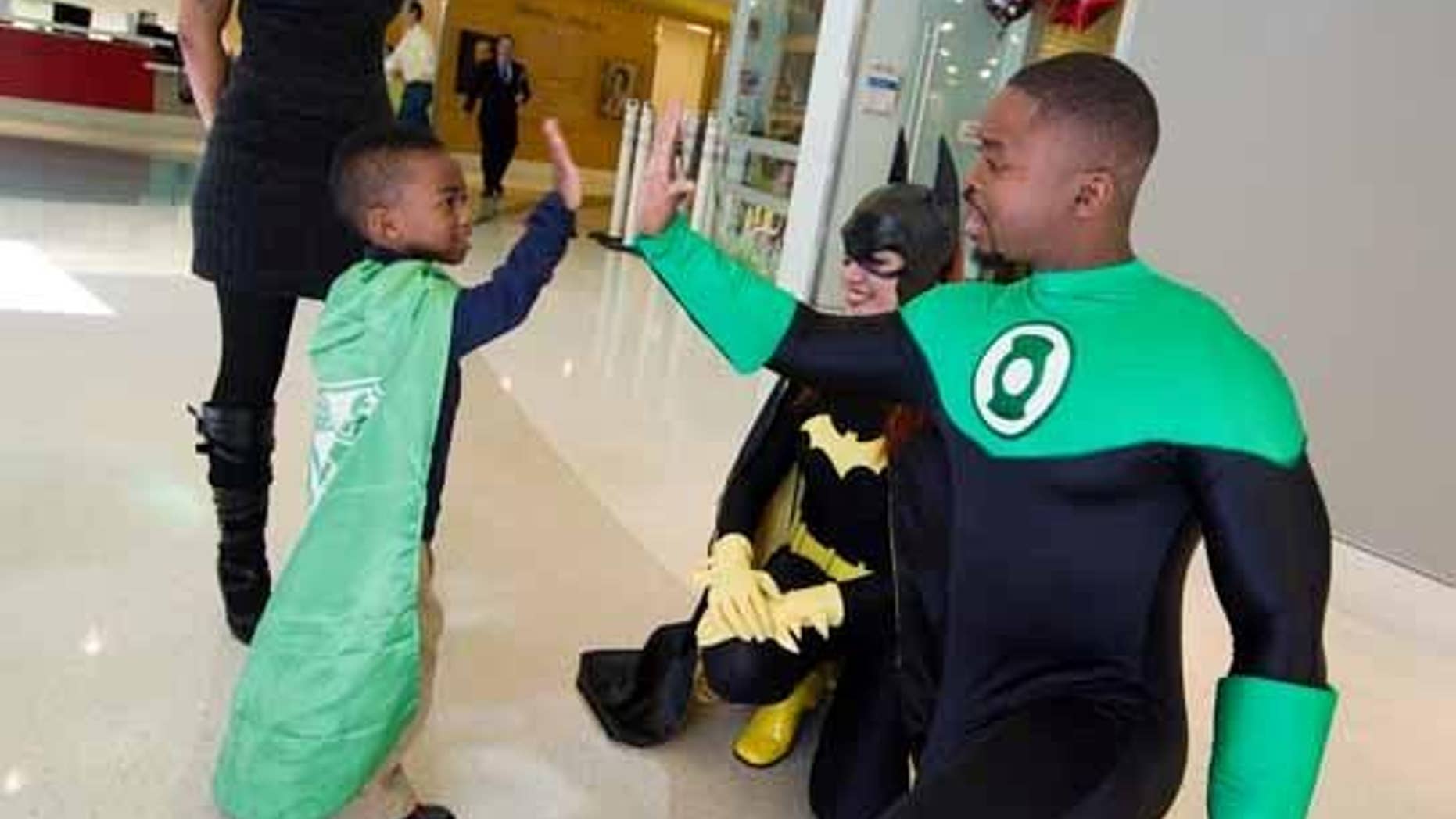 A superhero stormed the halls of a children's hospital in Atlanta last week, but this superhero wasn't always so fearless, My Fox Atlanta reported.
In September 2013, 4-year-old DJ Pitts was admitted to Children's Healthcare of Atlanta at Egleston after taking a sip of cleaner. He had to undergo surgeries to replace his esophagus and part of his stomach.
The piece of clothing that lifted his spirits: a cape that volunteers gave him during his five-month stay at Children's.
"It changed everything," life specialist Catherine Shields, who met Pitts days after he left the ICU, told My Fox Atlanta. "He loved it. He wanted to eat in it. He wanted to go to procedures in his cape."
Pitts' father, Dwayne Pitts, said the cape "just gave [DJ] more power— to his soul, to his spirit."
Natoya Ruff, Pitts' mother, echoed Dwayne, saying, "It was, like, I have this costume on, so instead of being DJ, I'm going to be this strong hero and have this braveness about me."
In hopes of inspiring similar confidence in current patients, Pitts donned a caped Green Lantern costume last week while passing out capes to other youngsters in the hospital.
Adult volunteers dressed as another Green Lantern and Batgirl took part in the cape crusade. A 5-year-old patient, Tommy, who was celebrating a birthday, got a cape. So did 3-year-old Olivia, 4-year-old Hunter and 9-year-old Britney.
"He loves it," Dwayne said. "He loves being in the spotlight."
Shields said watching Pitts today "speaks volumes" of the hospital staff.
"To see this kid who went through so much in the hospital not be afraid to come back— who's not crying when he comes through the doors," Shields said. "He's excited to be here."
In honor of DJ, Children's had its first-ever "Cape Day Atlanta" on Friday. The hospital encouraged the city to find a cape and put it on. On Saturday, DJ was part of Children's expansion event, pressing the demolition button to implode a building. He wore a green cape and hard hat for the occasion.
Ruff described her son revisiting the hospital and putting on that cape as things coming full circle.
"That is amazing to me," Ruff said. "It's beautiful. I have never seen anything like it myself."