3-year-old gets new heart for birthday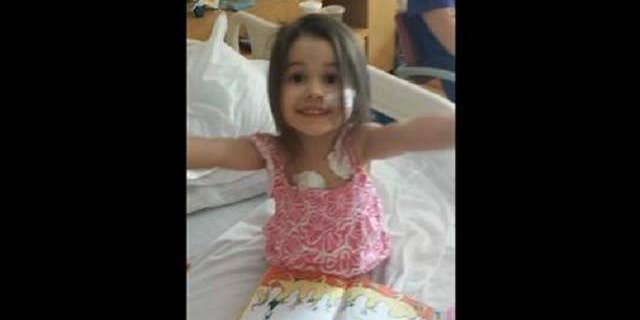 Most 3-year-olds want toys for their birthdays, but one little Atlanta girl got what she really needed— a new heart.
For about nine months, Grace Cantrell has been on the waiting list for a new heart at Children's Healthcare of Atlanta, reported MyFoxAtlanta.com. The average wait for a donor is two to four months, making Grace the longest inpatient case of needing the lifesaving procedure at the hospital.
On Sunday, Shauna and Tim Cantrell got the good news that a match for Grace was found and that she would undergo surgery on Monday, which is also her third birthday.
According to the Grace Cantrell Updates Facebook page, Grace successfully went through the transplant surgery Monday morning.
In March, the family found out that Grace is suffering from restrictive cardiomyopathy, a rare disorder which causes the walls of the heart's ventricles to become stiff so they resist filling with blood. Only one to two children in Georgia are diagnosed each year, her mother said.
"They told us to plan to outlive her, it's shocking news," Shauna told MyFoxAtlanta.com.
As the family awaited news of a potential donor, doctors have been able to improve Grace's condition through other therapies
"It's very, very scary and shocking, she always seemed so healthy," Shauna told MyFoxAtlanta.com in December.
Click for more for My Fox Atlanta.