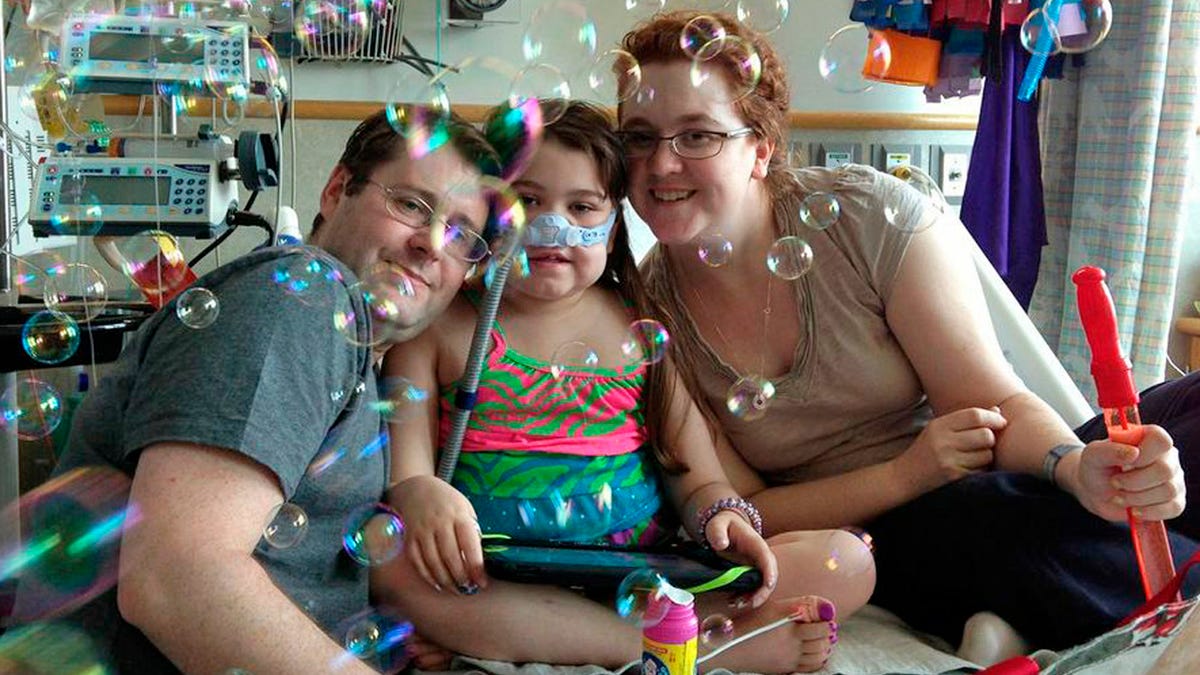 Sarah Murnaghan, the 11-year-old Pennsylvania girl who received new lungs after a court battle allowed her to be included on the adult transplant list, is taking another step towards recovery.
On Wednesday, Murnaghan, who suffers from cystic fibrosis (CF), will undergo surgery to correct a minor acid reflux problem, according to her mother's Facebook page.
Janet Murnaghan said in her post that acid reflux is common among CF patients.
"Since before transplant our team has told us that post transplant Sarah would need a surgery called a fundoplication. That surgery is tomorrow," Janet wrote on her Facebook page. "We are anxious (Mom and Sarah especially) to have her go back to surgery, but thankful she is strong enough to do so. Please keep Sarah in your prayers especially tomorrow."
Since receiving a second lung transplant in June after her first transplant failed, Murnaghan's condition has been steadily improving. My Fox Philly reported that Murnaghan celebrated her 11th birthday on August 7 surrounded by family and friends at the Children's Hospital of Pennsylvania, where she remains under close observation.
On Saturday, My Fox Philly also reported that Murnaghan was able to walk a few steps with the help of a walker.