Unhealthy as soda? San Francisco lawyers want warning labels on Starbucks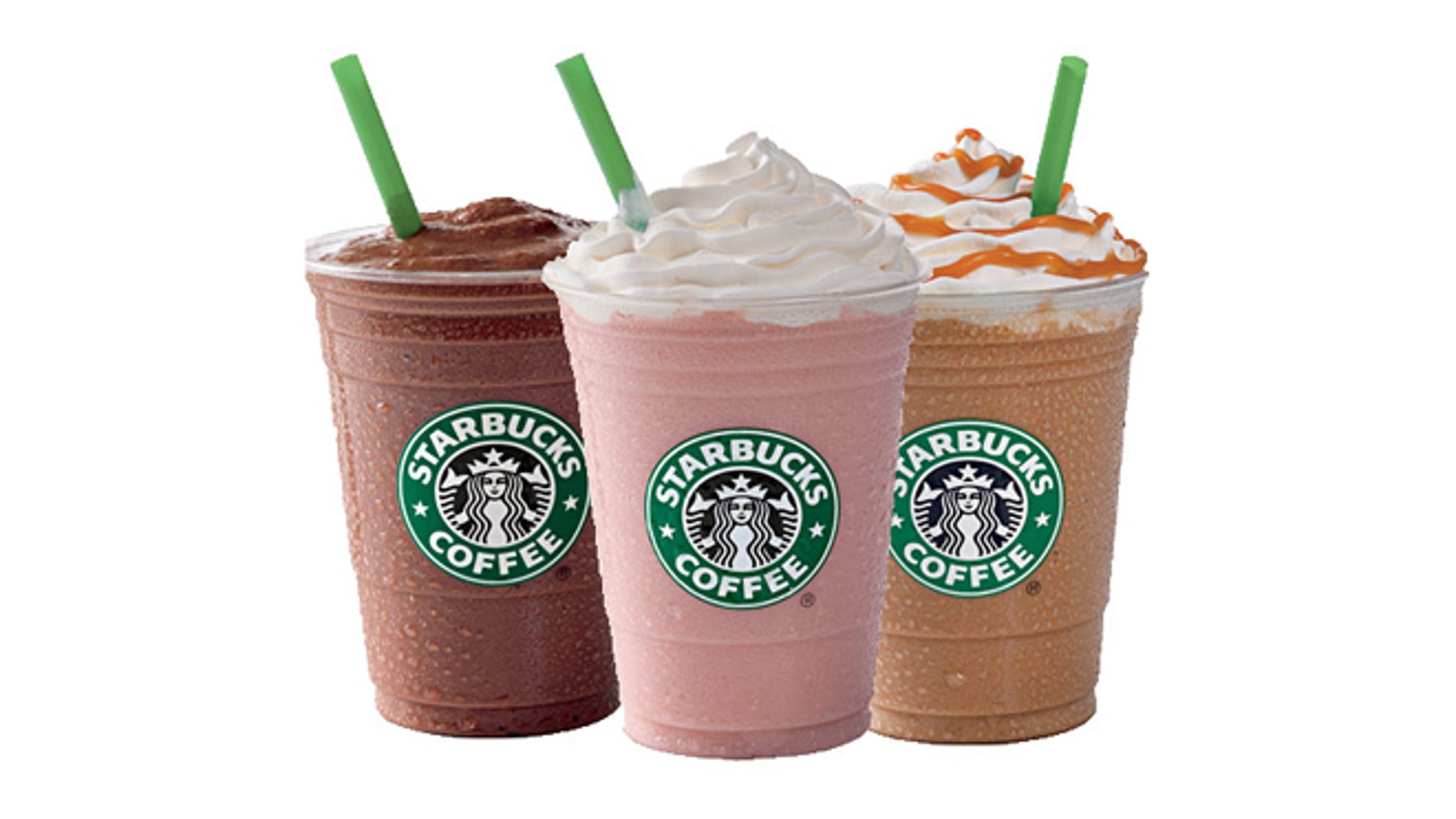 Next week, the San Francisco Board of Supervisors will decide whether to approve a citywide ordinance that would place health warning labels advertisements that promote sugary drinks.
Along with Coca-Cola and other big beverage companies, Starbucks may also take a hit if the measure passes, reports Bloomberg.
It require America's largest coffee retailer to put a warning on billboards and all Starbucks advertising in San Francisco, reading, "WARNING: Drinking beverages with added sugar(s) contributes to obesity, diabetes and tooth decay."
According to Bloomberg, Starbucks feels it is being "unfairly targeted" while sugary, high-calorie foods like doughnuts are getting a pass. Spokeswoman Sanja Gould told Bloomberg that the company is looking over the new ordinance "to evaluate the impact."
Bloomberg notes that 93 Starbucks stores in San Francisco would be affected, and each would have to tweak signs promoting signature coffee shakes like cookie Frappuccinos.
Though its no secret that many Starbucks drinks have a lot of calories and sugar, even a 12-ounce Frappuccino made with two percent milk, coffee,  and ice has 36 grams of sugar and 170 calories. A 12 ounce can of Coca-Cola classic has 39 grams of sugar and 140 calories.
"These drinks are making people sick,"city Supervisor Scott Wiener said in a statement about the proposed measure, "and we need to make that clear to the public."
In November, San Francisco voters voted no to a tax on sugar drinks. But a similar measure passed in nearby Berkeley, which passed a 1-cent-per-ounce tax on soda and similar beverages.
Meanwhile, java fans in San Diego can now get deep-fried Starbucks coffee at the San Diego Fair.  Foodbeast reports that the Bacon-A-Fair booth has created deep-fried balls of ground coffee on a stick, served in a Starbucks cup and topped with whipped cream. No warning necessary.