New Zealand mosque slaughter latest in growing trend of mass violence in houses of worship
They were gathered in their place of worship – surrounded by familiar faces, sounds, symbols of faith and the uplifting and comforting words of their pastor, their rabbi, their imam.
Then came the angry, deafening sound of gunfire and screams and terror, turning into a killing field the very place that promises safety and peace.
The slaughter of at least 49 people attending services at two mosques in New Zealand on Friday marked the latest in mass killings at houses of worship in recent years.
Many of them, such as the one in New Zealand, seemed triggered by hate against the religious group.
"Targeting people in a place of worship is abhorrent and an affront to all," said Marise Payne, Australia's minister for foreign affairs. At least one of the four people arrested in connection to the attack was said to be a native of Australia.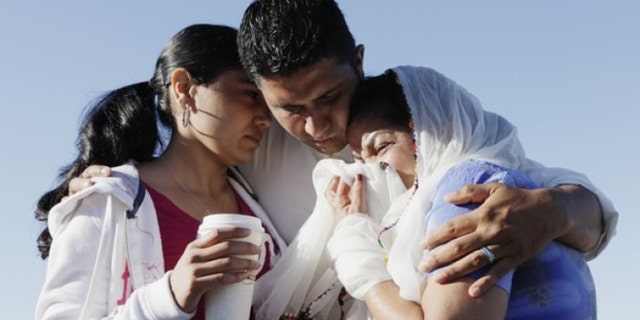 The disturbing trend has prompted many states to implement or consider legislation allowing people to carry concealed weapons in houses of worship. Permission to lawfully carry a firearm in a religious institution ranked among the top 10 categories covered by gun law measures that states considered last year.
Some churches even have taken to publicizing that people inside them are armed.
CHRISTCHURCH RESIDENT RECALLS AIDING GUNSHOT VICTIM WHO FLED FROM MASS SHOOTING
"Think about going into your own place of worship, your back is towards the door, your mind is on God and spiritual things, you are very vulnerable to an intruder that could come in from behind," said Maryland State Del. Kathy Szeliga when she introduced legislation, called the Parishioner Protection Act, last year that called for allowing law-abiding members of a congregation to carry concealed handguns on church property. "So making sure people, especially in that worshipful place, are protected is important."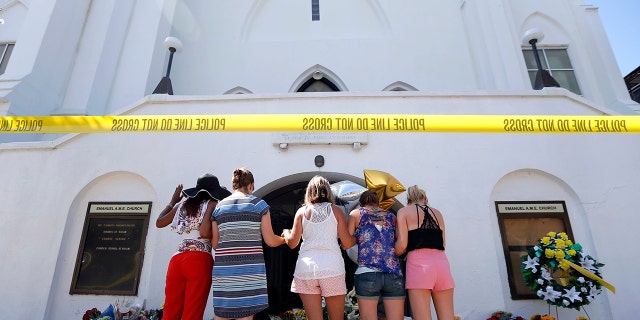 Other places of worship are hosting training seminars for their employees as well as congregants that look at self-defense and qualifying for a firearm license.
Here are some of the deadly assaults in U.S. houses of worship over the last decade:
Oct. 27, 2018: A gunman believed to have spewed anti-Semitic slurs and rhetoric on social media entered Tree of Life Congregation synagogue in Pittsburgh and opened fire, killing 11 and wounding six, including four police officers.
Nov. 5, 2017: Dressed in black tactical-style gear and armed with an assault weapon, 26-year-old Devin Kelley opened fire at the First Baptist Church of Sutherland Springs, Texas, killing 26 people and wounding about 20 others.
CLICK HERE TO GET THE FOX NEWS APP
June 17, 2015: Nine black worshippers including a pastor are killed by Dylann Roof, a 21-year-old white supremacist, after he prayed with them in Charleston, South Carolina. Roof was convicted of federal hate-crime and obstruction-of-religion charges and sentenced to death.
Aug. 5, 2012: Six members of the Sikh Temple of Wisconsin, in Oak Creek, are fatally shot by a white supremacist, Wade Michael Page. Page was shot by a responding officer and later killed himself.
The Associated Press contributed to this report.