Hall of Famer Mariano Rivera won't listen to Metallica 'as a Christian'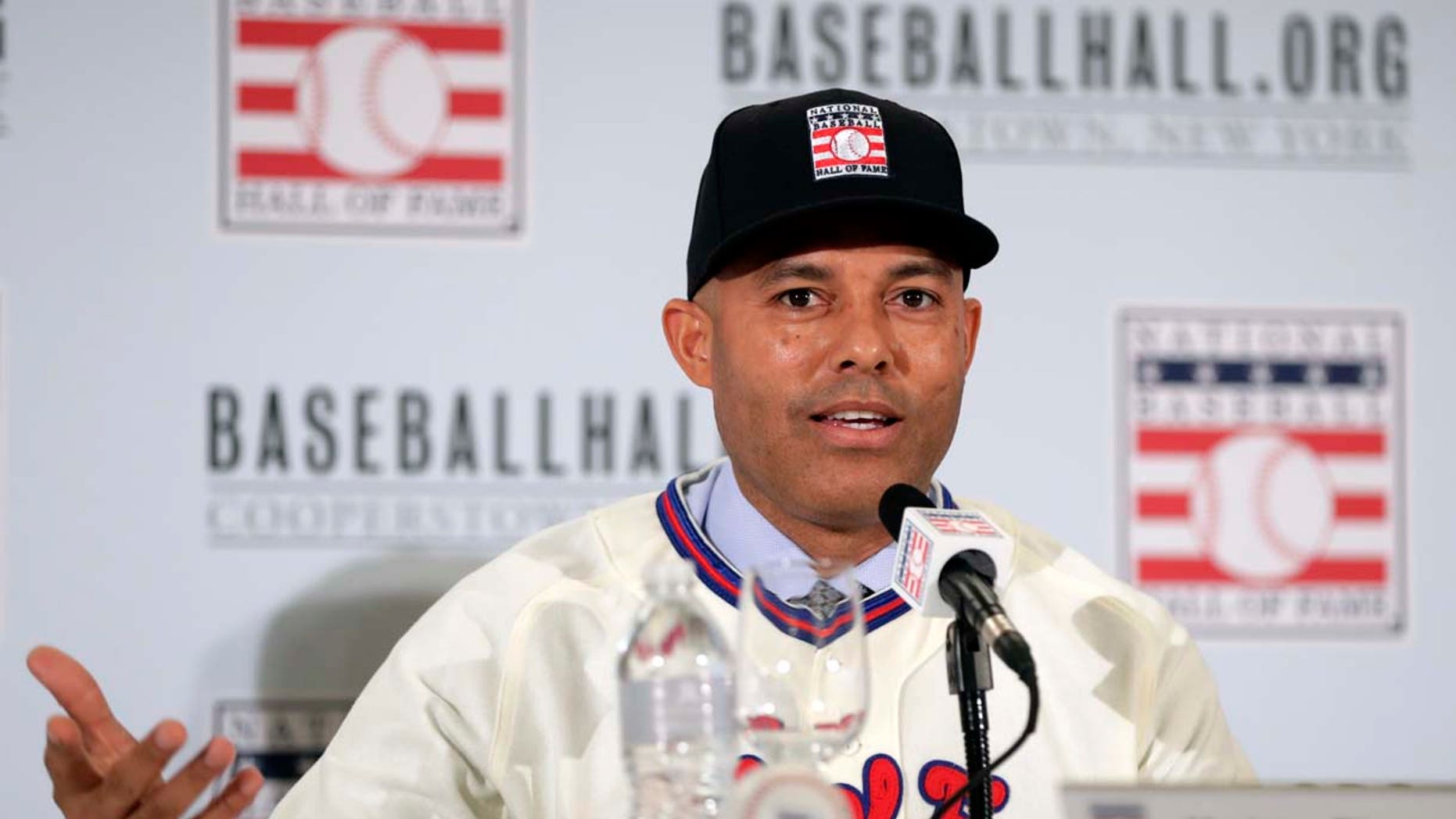 Mariano Rivera may have walked to the mound as the New York Yankees closer to Metallica's 1990 hit "Enter Sandman" hundreds of times, but the newly elected Hall of Famer, who earned his nickname "The Sandman" because of his entrance song, won't listen to their music because of his devout faith.
Rivera, who played his entire career with the New York Yankees and was the first player unanimously elected to the Baseball Hall of Fame, made the revelation Tuesday on the MLB Network when asked about how many times he'd seen Metallica perform.
"That's a great question," Rivera said with laughter. "With all due respect to the guys...I've never been to one of them."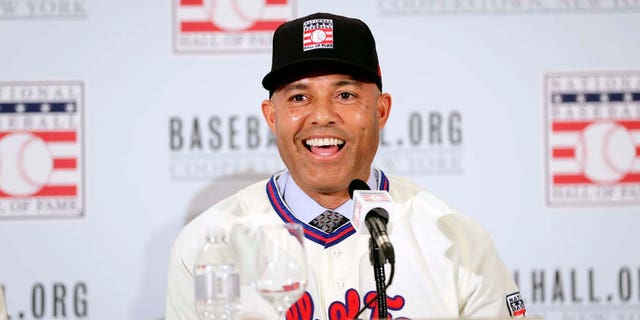 He explained: "As a Christian...I don't listen to that kind of music, I listen to Christian music, and therefore, I won't be able to pick that kind of song."
Metallica congratulated him in a video message during his interview, and Rivera said he doesn't hold their music against them.
SUPREME COURT KEEPS PRAYING COACH ON THE SIDELINES. WE'RE HIS ATTORNEYS AND HERE'S WHAT'S NEXT
"That is amazing! It's a blessing on top of blessings," he said. "I have so much respect for those guys. I met them and they are great, great people."
He added: "Being there for me at the moment I retired, that's amazing."
When asked about how he went from being raised in a small fishing village in Panama to the Baseball Hall of Fame, without hesitation, he went straight to his faith.
CLICK HERE TO GET THE FOX NEWS APP
"That's easy to answer," Rivera humbly replied, "That's the blessings of the Lord."
Back in 2010, he told Sports Spectrum how his cutter, one of the most feared pitches in baseball, came about.
WATCH: EMOTIONAL MOMENT MARIANO RIVERA GOT THE CALL TO THE HALL
"It came from the Lord. Nobody taught me that but Him," Rivera said. "It's been tremendous since the first time that I used it. It's been effective, so I thank God for that."
And in an interview with the Trinity Broadcasting Network, when asked about his faith, Rivera said, "Jesus Christ is everything for me...I'm not perfect. I have made a lot of mistakes, but I have a wife and kids, a family, that pray for me every day. They put me in front of the Lord every day, and that is why I have the success that I have because I love Jesus Christ."