Zac Efron's Ted Bundy transformation revealed: Sneak peek at his 'shockingly evil' serial killer look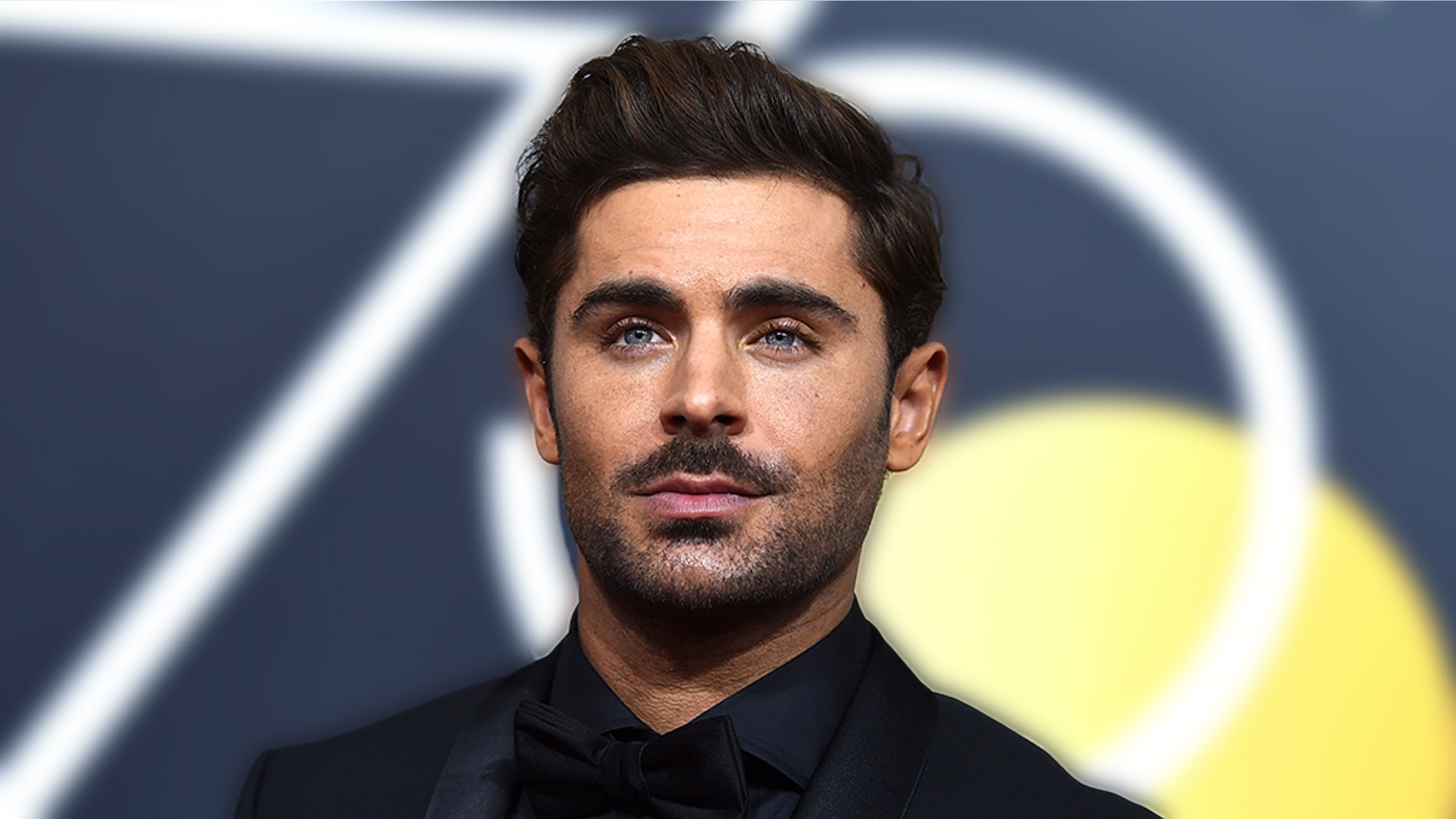 Zac Efron has taken on the eerie role of notorious serial killer Ted Bundy, and his chilling look has sent shock waves through social media.
The former Disney Channel star and chiseled romcom favorite took on a big challenge with his part in the upcoming biopic "Extremely Wicked, Shockingly Evil and Vile." A brown-haired, blue-eyed Bundy, described as an "all-American boy" with a "Kennedyesque" charm, was known for using his calm and cool exterior to his advantage.
Bundy was convicted of killing three women and confessed to murdering more than 30 women across the U.S. before his execution by electric chair in January 1989.
According to Efron, the movie is not meant to "glorify" Bundy or his horrific acts but rather to take a "deep" look into how he used his "good guy" persona to dupe people.
SAMUEL LITTLE, TED BUNDY, JEFFREY DAHMER AND OTHER PROLIFIC SERIAL KILLERS THROUGHOUT HISTORY
"He wasn't a person to be glorified. [The movie] simply tells a story and sort of how the world was able to be charmed over by this guy who was notoriously evil and the vexing position that so many people were put in, the world was put in. It was fun to go and experiment in that realm of reality," Efron explained to Entertainment Tonight in March.
The story of Bundy's double life will be told from the perspective of his ex-girlfriend Elizabeth "Liz" Kloepfer (portrayed by Lily Collins).
Though he had to channel an evil killer, Efron said he was able to return to regular life when the cameras stopped rolling.
ZAC EFRON SHOWS OFF DREADLOCKS ON INSTAGRAM, SPARKS ACCUSATIONS OF CULTURAL APPROPRIATION
"I didn't take [Bundy's character] home," he added. "I didn't go full method and I didn't have to like do any weird stuff to anybody to get into character. It's a different type of film."
Here's a look at some behind-the-scenes photos Efron has shared of the film, which will premiere at the Sundance Film Festival in January 2019.
Court appearances
In January 1978, Bundy broke into the Chi Omega sorority house at Florida State University, bludgeoning and killing two women. He injured two others in the attack. And in February 1978, 12-year-old Kimberly Leach went missing from her Florida home. Her body was eventually discovered in an abandoned pigsty, and Bundy was convicted of rape and murder.
Investigators in Washington, Utah and Colorado said at the time Bundy was likely tied to several murder cases in the 1970s.
During Bundy's competency hearing, defense witnesses described Bundy as a disinterested defendant who interfered with his lawyers rather than assisted them in his defense. They said that Bundy was provided alcohol by his fiancee Carole Ann Boone, whom he had met at the Washington State Department of Emergency Services, in flip-top juice cans.
Witnesses said Bundy was intoxicated at least twice during the trial and that he took several Valium tranquilizers and other pills daily.
He was often seen smiling and chewing gum during his murder trial. Back then, he told reporters he was eager to "clear [his] name," according to a 1978 New York Times article.
"I want it all out in the open. I want it aired," he added.
Prison visits
Boone supported Bundy throughout the trials and gave birth to their daughter, Rose, while he was behind bars, according to Oxygen.
"I liked Ted immediately. We hit it off well," Boone told Stephen Michaud, which he later revealed in his book "The Only Living Witness: The True Story of Serial Sex Killer Ted Bundy." "He struck me as being a rather shy person with a lot more going on under the surface than what was on the surface. He certainly was more dignified and restrained than the more certifiable types around the office. He would participate in the silliness partway."
Bundy famously proposed to Boone inside a courtroom in 1980. The moment was caught on camera.
Suspect on the run
Bundy briefly escaped from prison in May 1977 after he was allowed to peruse a law library during a brief recess in his pretrial hearing. The New York Times reported he jumped out of a window and landed 30 feet below, running away from an oblivious guard.
After eight days on the lam, Bundy was captured. He had been taking shelter in "abandoned shacks" on Smuggler Mountain, according to the Times.
Meet cute
Bundy met Kloepfer, a single mother, at a bar in 1969 while he studied in Washington, according to Ranker. The couple reportedly dated for years and during their time together, Kloepfer slowly started seeing signs that Bundy was trouble.
Plotting his crimes
Bundy's victims were typically young women. He would either wear a fake sling or cast — even sometimes portraying a trusted authority figure — in order to trick them into spending time with him, according to the Crime Museum. Once he got them alone, he strangled or hit them with heavy or metal objects.
Meeting Ted
Efron gave fans their first look at his portrayal of Bundy on Jan. 17.
"I have been trying to work with Zac Efron for a long time," the film's producer, Nicolas Chartier, told Variety in May 2017. "From his dramatic turn in 'Paperboy'  to his hilarious performance in 'Neighbors,' he continues to impress audiences and critics alike with his extraordinary versatility and range. We couldn't be more excited to see him in this amazing role."
Fox News' Kaitlyn Schallhorn and The Associated Press contributed to this report.