XXXTentacion appears to admit to beating girlfriend, stabbing people in secret audio recording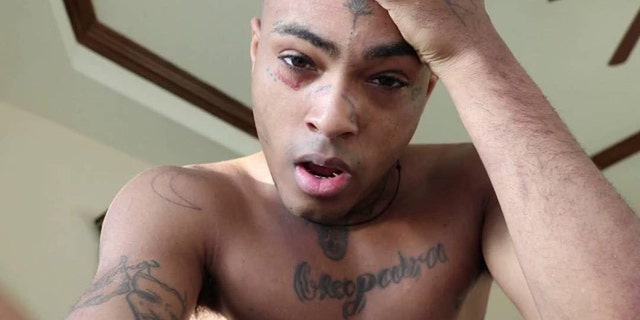 Rapper XXXTentacion, who died after being shot in June while he was awaiting trial for a domestic violence incident, appeared to confess to his crimes in a secret audio recording released Tuesday.
The 20-year-old hip-hop star was arrested in Miami-Dade County, Fla., in 2016 and was charged with aggravated battery of a pregnant victim, domestic battery by strangulation, false imprisonment and witness tampering. Pitchfork acquired an audio recording of XXXTentacion talking about his ex-girlfriend.
"I put my source of happiness in another person, which was a mistake initially, right? But she fell through on every occasion until now. Until I started f-----g her up bruh. I started f-----g her up because she made one mistake. And from there, the whole cycle went down. Now she's scared. That girl is scared for her life. Which I understand," the rapper, whose real name is Jahseh Onfroy, is heard saying.
In her deposition to police, XXXTentacion's girlfriend said the rapper told her to choose between a "barbecue pitchfork" or "barbecue cleaner" and told her he would rape her with whatever she chose, according to the New York Daily News. She said he didn't follow through with the threat.
He denied the allegations against him and his trial was postponed several times.
Additionally, XXXTentacion refers to a January 2016 stabbing in Deerfield Beach in which three people were injured and a suspect was never charged.
"I'm on [Miami] New Times for stabbing, how many people they put in the news? They said three, it was eight," he was heard saying.
Pitchfork said it obtained the recording from the Miami-Dade County state attorney's office. Officials with the state attorney's office told the music website an acquaintance of the rapper recorded the audio.