William Levy Shaves Head and Talks J.Lo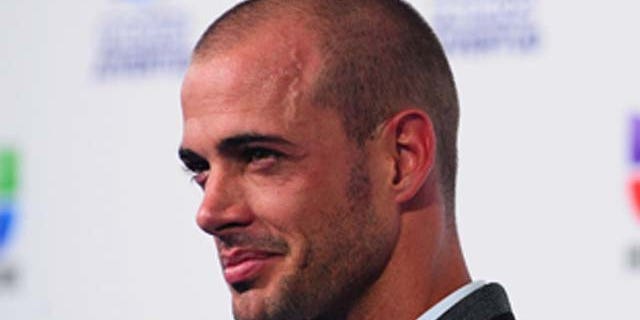 – The hunky actor that gave rise to a raft of (unsubstatiated) Jennifer Lopez rumors, William Levy took time to chat with his fans via twitcam to clear up said rumors, and answer questions about his new look.
Levy, 30, recently shaved his head for new movie roles that he has in the works.
"For my fans who don't like the new look -- no worries it will grow back soon," joked Levy. "I must confess that I love this new look because I no longer have to brush my hair or wash it."
He added that he thinks "people will take me more serious as an actor now that I'm bald."
Among the new roles, Levy mentioned one of a boxer.
The "Triunfo del Amor" heartthrob also let drop that he will be in Cuba and the Dominican Republic filming a few scenes.
"We will probably start filming in November," Levy said in the live stream. One of them is titled "Mares de Dios" (Seas of God). It's an incredible movie."
As for J.Lo, Levy stated that she was "very professional."
"Jennifer is an adorable girl," said Levy who play Lopez's love interest in her latest music video "I'm Into You."
"I love working with her, she beautiful and very professional."
You can reach Alexandra Gratereaux at: Alexandra.Gratereaux@foxnewslatino.com or via Twitter: @GalexLatino
Follow us on twitter.com/foxnewslatino
Like us at facebook.com/foxnewslatino