Wife of ESPN's Chris Berman was intoxicated at time of fatal crash: report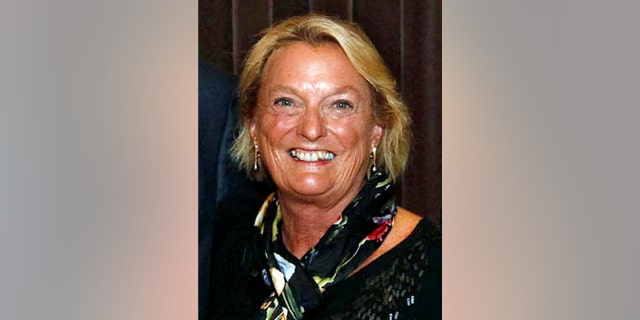 The wife of longtime ESPN broadcaster Chris Berman had a blood-alcohol level three times the legal limit when she rear-ended another man's car, killing them both, according to a Connecticut state police report released Thursday.
Police determined that Katherine Berman, 67, was speeding and did not apply her brakes before crashing into a car driven by 87-year-old Edward Bertulis, the Hartford Courant reported.
Berman died from blunt force trauma and drowning, officials said. According to the state police, Berman's Lexus went off the road after the crash and flipped over in a small body of water.
The deaths along Sherman Hill Road in Woodbury were ruled an accident. State police closed the investigation without filing any charges because both drivers died, the report said.
Bertulis was driving home after visiting his wife's grave at a local cemetery, the Courant reported.
The accident reconstruction team concluded Berman was traveling up to 82 mph at the time of the crash on May 9, 2017, the Courant reported. The speed limit on that road is 45 mph, while Bertulius was driving about 30 mph when he was struck, according to police estimates.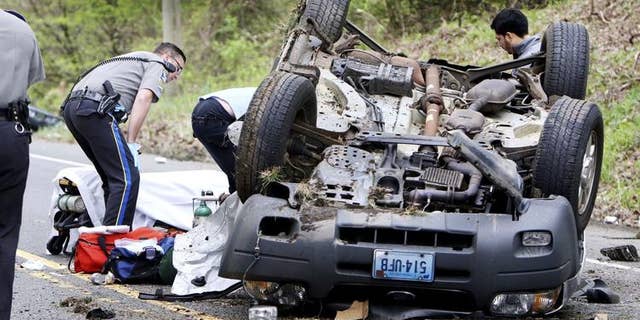 Berman "failed to recognize the hazard in front of her … did not apply the brakes, and/or take evasive action," the Courant reported, citing the accident summary's conclusions.
The force of the impact tore the steering wheel out of Bertulius' car and sent his vehicle traveling more than 175 feet before it turned upside down, according to the report. He was not wearing a seat belt and was partially thrown from his car, police said.
The family of Bertulis has filed a lawsuit alleging that a Woodbury restaurant served alcohol to Berman while she was intoxicated before the crash.
The lawsuit is seeking more than $50,000 from the restaurant and its owner, Elias Hawli, the Courant reported.
Toxicology tests showed that Berman had a blood/alcohol level of .26, while the legal limit in Connecticut is .08, the Courant reported.
Berman also had traces of other medications in her system including oxycodone and anti-depressants.
Chris Berman, who was in New York on the afternoon of the crash, told police that his wife had recently suffered a minor back fracture that required treatment.
Sandra Lewis, Katherine Berman's sister, told police that her sister did wear a back brace because of her lower back problems, according to the report.
The Associated Press contributed to this report.