Who Is the Sexiest On-Screen Couple of All Time?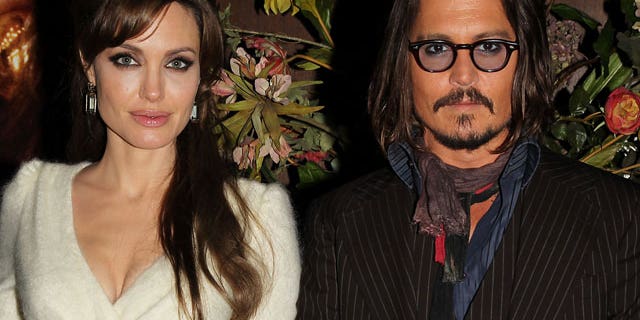 Angelina Jolie was half of one of the sexiest movie duos of all time in "Mr. & Mrs. Smith." Can she do it again with Johnny Depp in "The Tourist"?
Early reviewers of the movie, which hits theaters this Friday, aren't wowed by the sexual tension. The Star-Telegram calls it a "tourist trap," and notes that Depp and Jolie both adopt weird Madonna-esque accents for no apparent reason.
SODAHEAD SLIDESHOW: See the sexiest on-screen couples of all time.
That said, Depp and Jolie are two of Hollywood's sexiest stars, if not THE sexiest. So the chance to see them getting it on is likely to get fans out to theaters this weekend.
In fact, Depp and Jolie were so afraid of revealing any sexual tension between them that they avoided being photographed together on the set. Perhaps that means they have something to hide?
We'll report back after we see the movie. But can Depp and Jolie possibly create more sexual chemistry than Jolie and Brad Pitt did in "Mr. & Mrs. Smith," the movie that led to their actual romance? Can they heat up the screen more than K-Stew and R-Patz do in the "Twilight" saga without even having sex?