While in Cuba, Madonna celebrates 58th birthday with some mambo, a sexy selfie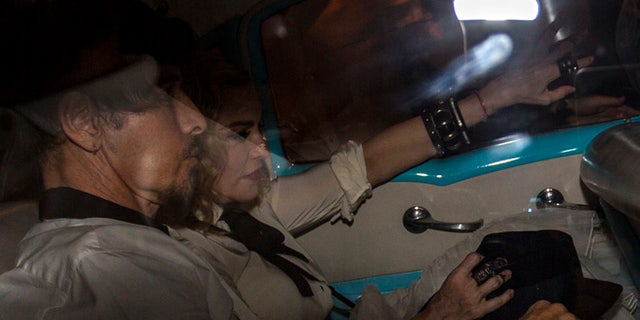 Madonna celebrated her 58th birthday with some Cuban style.
The singer arrived in Havana earlier this week with daughter Lourdes and son David to much fanfare from local fans and confirmed she was on the island by taking to Instagram to share some birthday photos.
"Cuba Libre," she captioned a picture in which she is wearing an outfit consisting of a sheer blouse top over a lacy bra paired with a black-and-yellow skirt and black fedora.
She also shared a second photo thanking her fans for wishing her a happy birthday, which she celebrated on Tuesday, Aug. 16.
"Thank you to.all my fans and everyone who is in my gang for all your birthday wishes! You know how to make a girl feel special!"
Known to be a fan of Cuban music, Madonna was spotted Monday showing off her dance moves shortly after her arrival, according to the website CiberCuba, which shared a video.
A string of U.S. celebrities has visited Havana since the restoration of diplomatic ties with the U.S. in December 2014. Cuban state media posted enthusiastic reports about Madonna's visit, and the Foreign Ministry issued a string of tweets welcoming her.
Excited crowds have gathered outside the hotel where the pop diva is staying in Old Havana, but few have caught glimpses of the 58-year-old star.
Fan Taimi Estrada Joba says she hopes to see Madonna perform a concert in Cuba someday. In her words, "We are very happy she came."
The Associated Press contributed to this report.