'Wheel of Fortune' under fire for use of photos that appear to depict slaves for 'Southern Charm' week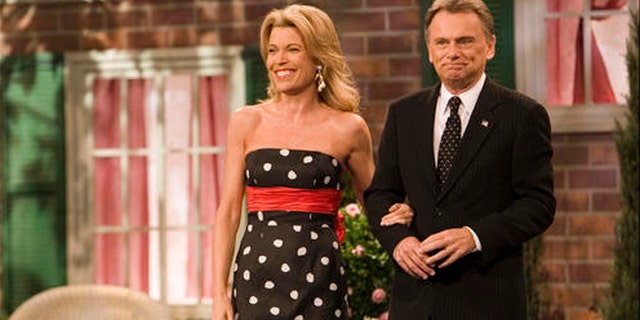 "Wheel of Fortune" is under fire for using a photographic backdrop showing two African-Americans in slave-era clothing.
The photo, which was used for "Southern Charm" week, sparked outrage from viewers.
"Someone please tell me why @WheelofFortune has slaves in their 'Southern Charm Week' images?" wrote a user named Joshua Itiola.
The popular game show's executive producer expressed contrition and vowed that the image will no longer air on re-runs of the episode.
"We regret the use of this background image, and we will be replacing it moving forward on any re-broadcast," Harry Friedman said in a statement to the New York Daily News.
The image was taken by producers in 2005 during an on-location shoot at the Oak Alley Plantation in Vacherie, La. A spokesperson for the Oak Alley Plantation said that they do not hire people to portray slaves, but do employ tour guides of all skin colors that wear period clothing.
"Southern Charm" week originally ran in March, but reruns are common.