Walter Becker, Steely Dan co-founder, dead at 67
Walter Becker, guitarist and the co-founder of band Steely Dan, died Sunday, his official site announced. He was 67 years old.
The announcement did not reveal Becker's cause of death.
Donald Fagen, co-founder and lead singer of Steely Dan, told Billboard in early August Becker was "recovering from a procedure and hopefully he'll be fine very soon." Becker had missed two performances with the band during its Classic West and Classic East concerts.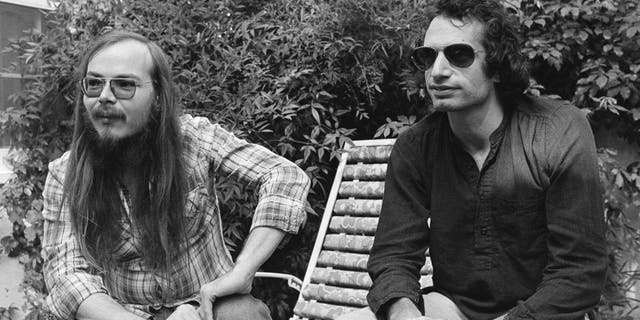 Fagen released a statement on his Becker's death to the Rolling Stone, saying he intends to keep the music they created together alive as long as he can with the Steely Dan band.
"Walter Becker was my friend, my writing partner and my bandmate since we met as students at Bard College in 1967," Fagen said. "We started writing nutty little tunes on an upright piano in a small sitting room in the lobby of Ward Manor, a mouldering old mansion on the Hudson River that the college used as a dorm."
Steely Dan disbanded in 1981, but came back in 1993 and has been touring since then. The band released several albums including "Two Against Nature," which won four Grammy Awards, including Album of the Year.
Becker and Fagen were inducted to the Rock and Roll Hall of Fame in 2001.
The Associated Press contributed to this report.