Victoria's Secret Angel Stella Maxwell: Social media gives models 'power'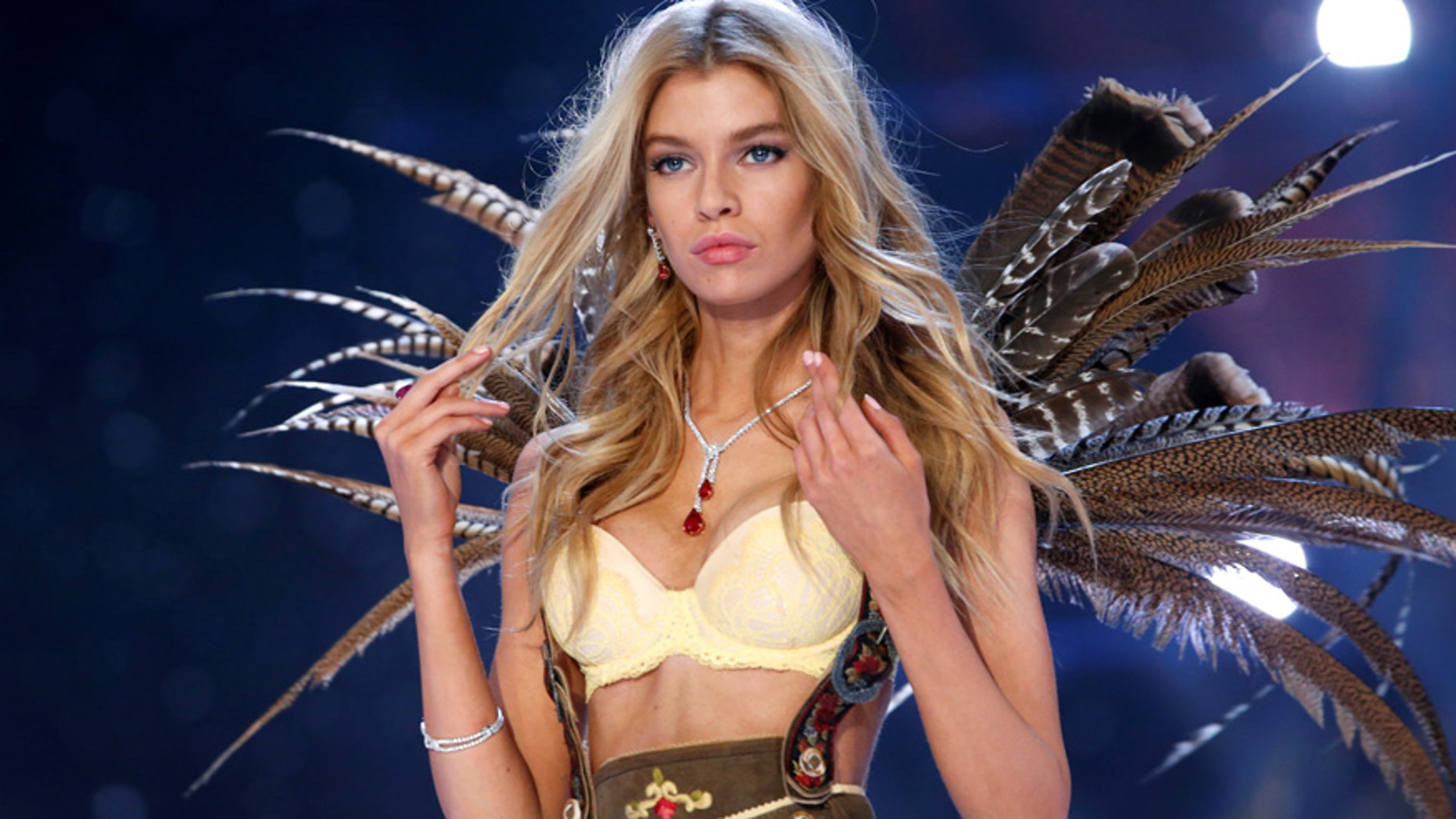 Stella Maxwell isn't afraid to get personal.
The 26-year-old Belgian-Irish Victoria's Secret Angel, who was in New York City on Tuesday morning to promote the lingerie brand's colorful, relaxed Dream Angels collection for spring, told Fox News that she doesn't mind sharing parts of life on social media, whether on the runway or in the comfort of home with friends.
"I think [social media] has played a huge role in giving models a little power to show exactly what they want to show," explained Maxwell. "Just giving fans a little insight into how your day is going. I love to show fans what I'm excited about and to get them excited. It's also such a fun tool to have in your career, especially as a model. You can really show people what you're doing day-to-day. It's just honestly the perfect way to show them little bits of your work life and personal life."
Maxwell is very familiar with being in the public eye. In 2015, the same year she earned her wings for Victoria's Secret, the fashion model stirred headlines for reportedly dating singer Miley Cyrus. While Maxwell never confirmed the relationship, the duo weren't afraid to show off their budding friendship on Instagram.
FOLLOW US ON FACEBOOK FOR MORE ENTERTAINMENT NEWS
Then in late 2016, after strutting the runway for the Victoria's Secret Fashion Show in Paris, rumors swirled that she was dating Kristen Stewart. But despite the media's growing interest in Maxwell's love life, she's more interested in pursuing her career and getting some much-needed downtime.
"Personally, I like to be at home, relax and just be around my friends," said Maxwell on what makes her feel sexy after a long work day. "Or just reading a book. Reading is sexy! Being confident without makeup is sexy. I think being able to sit around in your underwear is sexy. The [Victoria's Secret] bralettes are perfect for lounging and there's so many cute styles. I think that's sexy. Just being a little carefree and relaxed in your underwear…It's kind of nice to have something like that in your collection. You can just chill in your underwear."
That same confidence Maxwell effortlessly possesses grabbed the attention of Maxim. She topped the Maxim Hot 100 list in 2016. However, she said anyone can feel just as good about themselves for any occasion.
"I think confidence is something you have to embrace," said Maxwell. "Every woman is confident in her own way and it's all about finding what makes you confident. If that means spritzing a little perfume in the morning, then that's amazing. Everyone has their different thing that makes them feel confident."
Maxwell also credited a daily workout regimen to always make her feel good, whether at home or in front of cameras.
"We [Victoria's Secret Angels] all lead healthy lifestyles so I think working out is part of our day-to-day regime," said Maxwell. "It's not really something we think about too much because we're so used to doing it. We know we like to feel fit and it's kind of helped us feel very confident, to feel healthy. It also puts us in the right mindset for the [annual] fashion show. It all goes hand-in-hand. And of course, we all do an extra push right before the show."
Victoria's Secret's Dream Angels spring collection is currently available in stores.