Victoria Secret Angel Adriana Lima refuses to 'take off clothes for empty cause'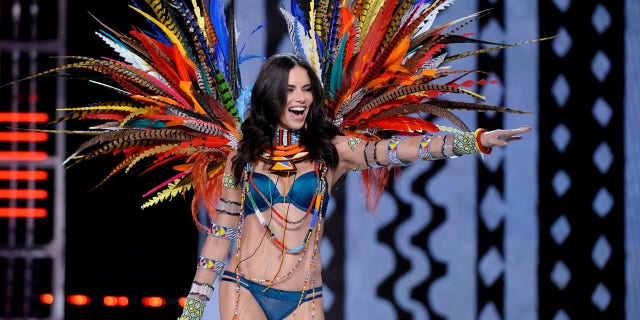 Victoria's Secret Angel Adriana Lima is appearing to put her foot down when it comes to disrobing.
The longtime supermodel, who walked her 18th Victoria's Secret Fashion Show in November, spoke out on Saturday regarding her new stance on stripping down.
"I had received a call for the possibility of filming a sexy video of me to be posted and shared in social media," Lima, 36, wrote on Instagram. "Even though I have done many of this type, something had changed in me, when a friend approached me to share that she was unhappy with her body."
EXCLUSIVE: Supermodel Adriana Lima on Raising Her Daughters in a Beauty-Obsessed World
The Brazilian bombshell has posed for racy -- and even naked -- photo shoots for magazines in the past, but she now says that she is ready to "make that change."
This isn't the first time Lima challenged the darker side of the fashion industry. In September, the new host of Lifetime's "American Beauty Star," confessed that she prefers to embrace the more "positive messages in fashion."
"I think that the industry's changed," she told ET. "Everyone wants to feel connected with the person behind the makeup or whatever, the picture. People want to see that human connection… [for] my children, I think there's a lot of positive messages in fashion and in beauty, and those messages are the ones I will embrace and I will reinforce into my children's lives."
Adriana Lima Wears Diamond Wedding Band, Declares 'I Am Committed to Myself'
The fashion model added that she feels the most herself when she is speaking honestly about her emotions.
"I feel the most beautiful when I'm myself, expressing my feelings," she stated. "If I put on a red lipstick, because I love a red lipstick just because, I don't have an explanation for that. That's when I feel beautiful. If I don't want to use anything, I don't want to use anything."
Alessandra Ambrosio, Adriana Lima and More Victoria's Secret Models Take Over Asia -- See the Pics!