Victoria Beckham gushes about Meghan Markle and Prince Harry's wedding day: 'It felt very real, very honest'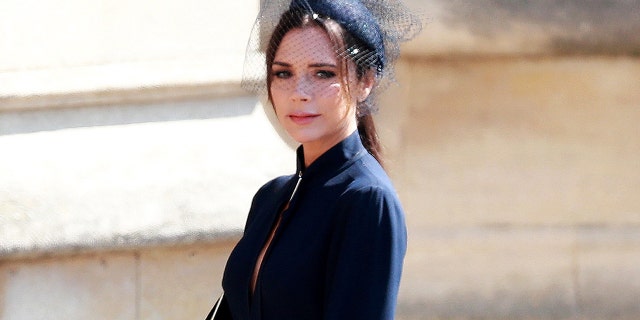 Victoria Beckham has opened up about attending the royal wedding and Meghan Markle's wedding dress.
Last weekend, Markle married Prince Harry at St. Georges Chapel, in Windsor Castle, wearing a custom Givenchy sheath accessorized with a royal tiara and a 16-foot train.
Beckham, who heads her own high fashion label, gave her two cents about the now duchess' look during the wedding.
"It really suited her," Beckham told the Evening Standard in an interview Wednesday. "I thought it was perfect for her. And Harry looked great."
A few days after the wedding ceremony, Elizabeth Emanuel, who co-designed Princess Diana's gown along with her then-husband, David, said the bride's dress was "classical and regal."
"It was absolutely plain and pure and elegant," she told People magazine. "Past royal wedding gowns tended to be very classic and very traditional, and this wasn't because it did not have all the lace and all the decoration and anything on it. It was a new kind of look, but still classical and regal."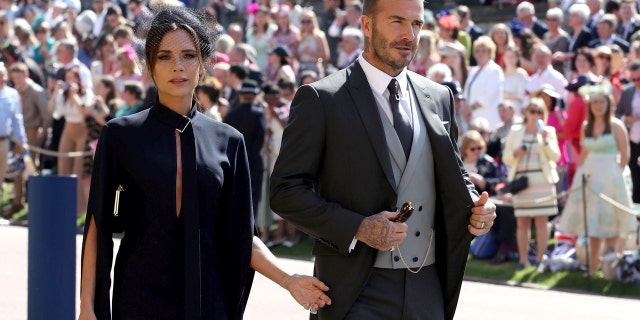 Apart from witnessing the now iconic dress in person, the wife of the soccer great David Beckham then gushed about being a part of the "beautiful" and "incredible" ceremony.
"It was just the best day. They looked so happy, and everybody was just so happy for them," she said. "Meghan seems like a genuinely lovely woman, who really loves him. It felt very real, very honest."
Both Beckhams looked sleek and sophisticated wearing dark, but bold numbers. The former Spice Girl donned a navy ensemble from her own 2019 collection and accessorized the dark look with bright, red heels.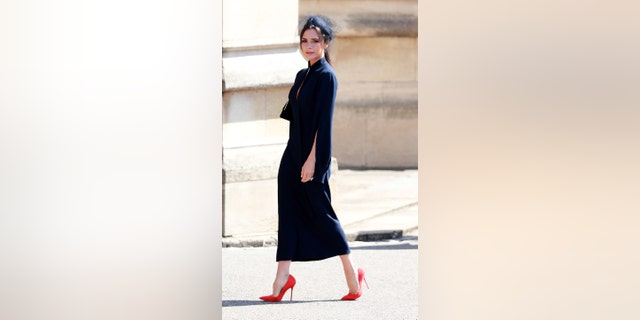 The mother of four then joked that it was nice to attend this royal wedding not pregnant. She and David were also guests at Prince William and Duchess Kate Middleton's 2011 royal nuptials, and at the time Beckham was 7 months pregnant with her daughter Harper.
"Quite honestly, it was such a relief not to be hugely pregnant at this royal wedding, that it was a joy to be able to choose anything I wanted to wear," she admitted.
"I love a bit of navy. The dress is one of my favorites: it isn't in store until November, but we've had so many inquiries about it that I'm seeing whether I can bring it forward."