Veteran TV producer Norman Lear is working on a Hispanic version of 'One Day at a Time'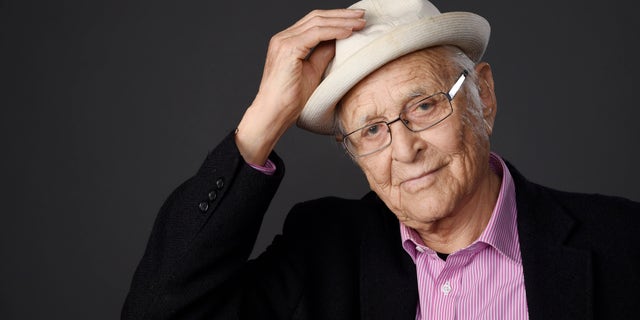 BEVERLY HILLS, Calif. (AP) – Veteran TV producer Norman Lear of "All in the Family" fame is looking ahead to his next groundbreaking series.
Lear, 93, told a TV critics' meeting Saturday that he's working on a Hispanic version of his single-parent comedy "One Day at a Time."
"I love the idea because I don't see enough of that representation on the air," said Lear, who is the subject of a PBS' "American Masters" documentary planned for 2016.
The original series aired from 1975 to 1984 and starred Bonnie Franklin as the mother of two girls, played by Valerie Bertinelli and Mackenzie Phillips. The reboot would focus on a Latino woman with perhaps a boy and a girl, Lear said, and a grandmother.
He wants to show three generations of Latinas, he said.
Does he have actors in mind? "Yes, but I'm not going to share," Lear replied, his tone as jaunty as his trademark white hat.
He was asked why broadcast networks aren't airing sitcoms with the kind of topical humor that was a constant of Lear's shows of the 1970s through the mid-1990s, which besides "All in the Family" included "The Jeffersons" and "Maude."
"My guess is that, first of all, they're (producers) fully capable of doing it. They just don't elect to," or the major networks don't elect to have them do so, Lear said, adding, "So I don't know which it is. ... They're doing very well without it. I love 'Modern Family.'"
Lear, whose last sitcom was 1994's short-lived "704 Hauser," was asked if networks shied away from working with him because of his edgy humor or his years.
Perhaps his age is at issue, he said, "but nobody shakes my hand and says, 'You're too old.' Nobody shakes my hand and says, 'I'm afraid you're gonna croak.'"
Lear, known for his social activism, was asked if he found much to laugh at in today's politics.
"It's so hard," he said. While he's labeled a progressive, a liberal or a lefty, "I think of myself as a bleeding heart conservative" who is intent on seeing the U.S. Constitution and Bill of Rights protected.
Americans are patriotic, he said, but "I don't need their flag pins to prove it. I would like them to go back to civics lessons."