'Veep' production postponed while Julia Louis-Dreyfus battles breast cancer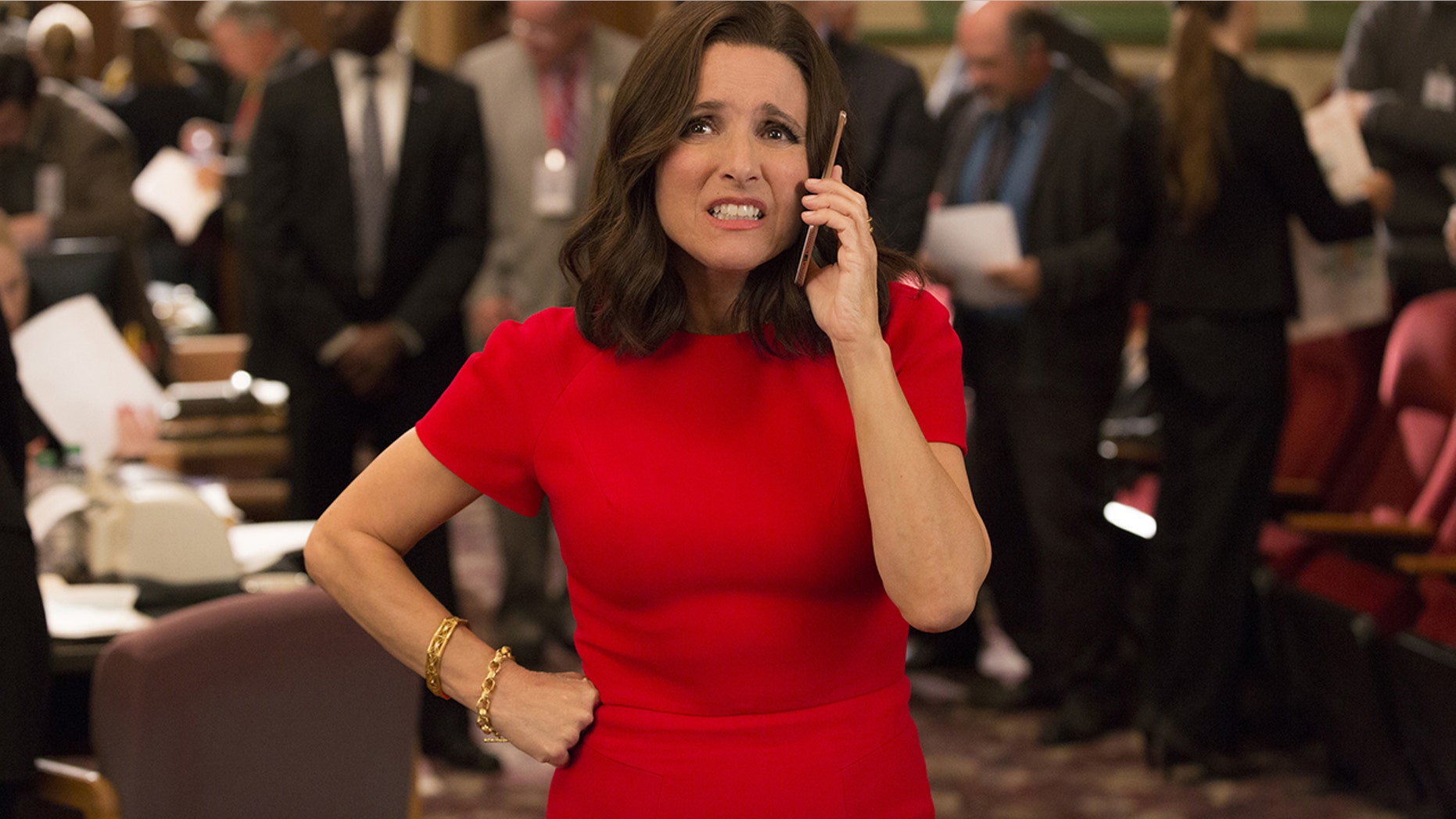 An executive producer for the hit HBO series "Veep" has revealed that production on the seventh and final season has been postponed while its star undergoes treatment for breast cancer.
Julia Louis-Dreyfus, has won numerous awards for her role as Selina Meyer on "Veep." Shortly after airing the final episode of Season 6, it was revealed that the most incompetent team in politics would return for one more season to wrap things up for the characters. Soon after, the former "Seinfeld" star announced on social media that she's been diagnosed with breast cancer.
Speaking to SiriusXM's Press Pool on Wednesday, executive producer Frank Rich gave an update on Dreyfus' fight and how it's impacting the show.
"We're obviously postponing production of the show - we were supposed to have started now - while she's in treatment," he said. "The expectation is that we will shoot again. We have one more season we're doing, which we're incredibly excited about."
Despite her treatment being intense-enough to postpone production on the show, Rich made sure to note what a fighter Dreyfus has been. She's refusing to put work aside as she undergoes chemotherapy.
"Rather impressively, while we wait for her to gather her full strength around her treatment, we've been having with the cast in Los Angeles table reads of scripts for the final season as they're ready," he said. "It's been quite something because she's fighting a serious, what is for anybody, a real illness. And yet, wants to keep working as much as circumstances allow without being crazy about it."
Dreyfus has been keeping fans updated on her social media, showing her co-stars as they record hilarious motivational videos for her. In October, co-stars Tony Hale and Timothy Simons shared a video of themselves lip-synching to Katy Perry's "Roar." This month, Matt Walsh and Sam Richardson, who play Mike McLintock and Richard Splett respectively, made a skit for Dreyfus in which they tried to find motivational quotes for her.
There's currently no word on when the star will be able to film the remainder of the HBO series. In September, she posted a heartfelt and optimistic message to fans in which she highlighted the people around her as a source of strength.
"1 in 8 women get breast cancer. Today, I'm the one," she wrote. "The good news is that I have the most glorious group of supportive and caring family and friends, and fantastic insurance through my union. The bad news is that not all women are so lucky, so let's fight all cancers and make universal health care a reality."