Uggie from 'The Artist' retiring: Who is Hollywood's top dog?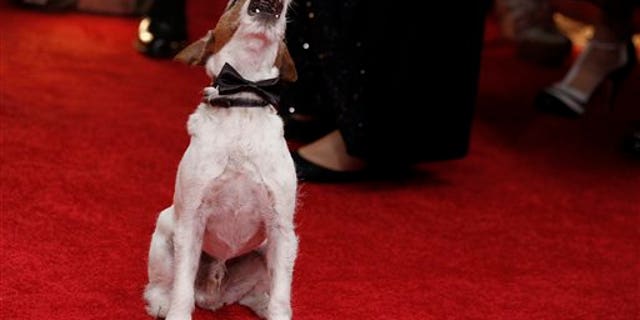 "The Artist" had a big win at the Screen Actors Guild awards last night after dominating the Golden Globes earlier this month. But sadly, one of the film's biggest stars is about to retire.
SODAHEAD SLIDESHOW: See Hollywood's top dogs.
Uggie, the scene-stealing Jack Russell who also appeared in "Water for Elephants," will quit making feature films following his appearances at the first-ever Golden Collar Awards on Feb. 13 and the Oscars on Feb. 26, his trainers tell The Hollywood Reporter.
Uggie is 10 years old (retirement age in human years), so it makes sense that he wants to "lay in the sun by the pool."
"Uggie's still enjoying it but he's getting up there and he's slowing down a little," trainer Sarah Clifford -- who spent 15-hour days training Uggie for "The Artist" -- told THR.
PHOTOS: See the latest celebrity pictures to hit the Internet.
Uggie has even inspired a Facebook campaign to allow animals to be nominated in mainstream categories -- and he's up for two Golden Collars next month. But does he top Toto, Lassie and Benji? From Eddie on "Frasier" to Sandy in "Annie," let us know: Who is Hollywood's top dog?