Trump: Mika Brzezinski would be 'banned' from TV over homophobic slur if she were conservative
NEWYou can now listen to Fox News articles!
President Trump claimed hypocrisy in the mainstream media on Thursday, declaring that MSNBC star Mika Brzezinski would be in hot water for calling Secretary of State Mike Pompeo a gay slur if she had different political views.
"If it was a Conservative that said what 'crazed' Mika Brzezinski stated on her show yesterday, using a certain horrible term, that person would be banned permanently from television," Trump tweeted on Thursday. "She will probably be given a pass, despite their terrible ratings."
Trump also congratulated U.S. Ambassador to Germany Richard Grenell, who condemned Brzezinski's comment.
"Outrageous," Grenell wrote Wednesday after Brzezinski's comment went viral. "This is totally unacceptable & deeply disturbing. Sexualizing gay people this way is designed to control them & minimize our worth."
The Hill media reporter Joe Concha quoted Trump's tweet and wrote, "He's not wrong."
MSNBC declined a request for comment.
The "Morning Joe" co-host apologized on Wednesday for using the homophobic slur when condemning Pompeo's recent comments to Fox News regarding Saudi Arabia Crown Prince Mohammed Bin Salman's involvement in the murder of journalist Jamal Khashoggi.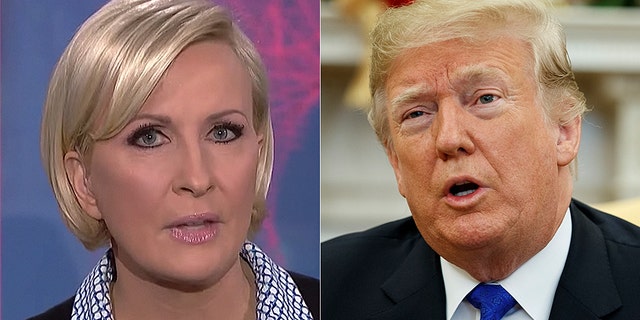 "Why doesn't Mike Pompeo care right now?" Brzezinski asked. "Are the pathetic deflections that we just heard when he appeared on 'Fox and Friends,' is that a patriot speaking, or a wannabe dictator's butt boy? I'm dead serious. I'm asking, are these the words of a patriot?"
Brzezinski eventually expressed regret on Twitter, but many industry watchdogs didn't feel her apology was sufficient. Brzezinski didn't offer a direct apology to the LGBT community for using the homophobic slur, she did make a direct apology to Sen. Dick Durban (D-IL), who was on the show when she said the offensive comment.
If Trump is accurate that Brzezinski will get a pass, it's a drastic difference compared to the way NBC News handled now-former host Megyn Kelly's infamous "blackface" comment. Kelly's on-air gaffe resulted in segments on a variety of NBC News programs and her own colleagues, including Savannah Guthrie, Craig Melvin, and Al Roker, openly condemned her remarks before she was able to give her on-air apology. The troubled "Megyn Kelly Today" was eventually canceled as a result.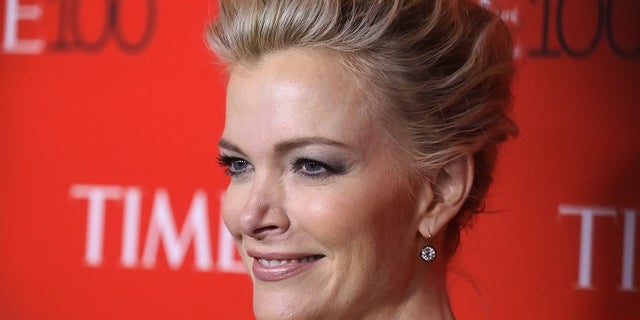 It is unclear why Kelly's remark was a fireable offense, while no disciplinary actions were immediately taken against Brzezinski – who was absent from "Morning Joe" on Thursday because of what the network called a planned day off.
NBC News did not immediately respond when asked for a guide on what the network considers inappropriate.
Trump has a long and complicated relationship with Brzezinski and her husband, "Morning Joe" namesake Joe Scarborough. The morning show power couple were tight with then-candidate Trump before eventually turning on him.
Brzezinski and Scarborough often allowed Trump to call into "Morning Joe" on a regular basis, hung around Mar-a-Lago and were even accused of conducting a softball town hall event with Trump in 2016.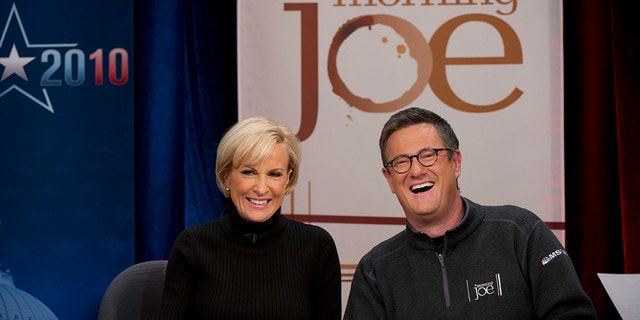 A Rolling Stone magazine article in February 2016 even referred to Scarborough and Mika Brzezinski as "Trump's Lapdogs." It was widely reported that Trump once offered to officiate their wedding.
Scarborough eventually ditched the GOP and decided to back away from supporting his old friend. The morning show hosts have since emerged as two of the president's harshest critics.
Back in January 2017, the feud escalated when Trump called Brzezinski "crazy" and took a shot at her over a supposed face-lift. Nowadays the "Morning Joe" hosts question Trump's mental fitness and ability to run the country on a regular basis.
Meanwhile, Brzezinski isn't the first MSNBC star to make homophobic remarks.
Joy Reid infamously claimed hateful and anti-gay rhetoric on her pre-fame blog was planted by diabolical hackers – a claim that quickly fell apart. Reid had even said she reported the hacking "crime" to the FBI. She eventually kinda-sorta admitted writing homophobic slurs.
Back in April, Reid got emotional on the air and admitted it seemed unlikely she was hacked, but that she didn't recall making the offensive remarks, for which she apologized anyway.
"I genuinely do not believe I wrote those hateful things," Reid told her viewers, adding, "The person I am now is not the person I was then."
MSNBC stood by Reid and she continues to host a show on the network.
Fox News' Joseph A. Wulfsohn contributed to this report.