Trouble in paradise already? Patrick Schwarzenegger disses Miley Cyrus' kiss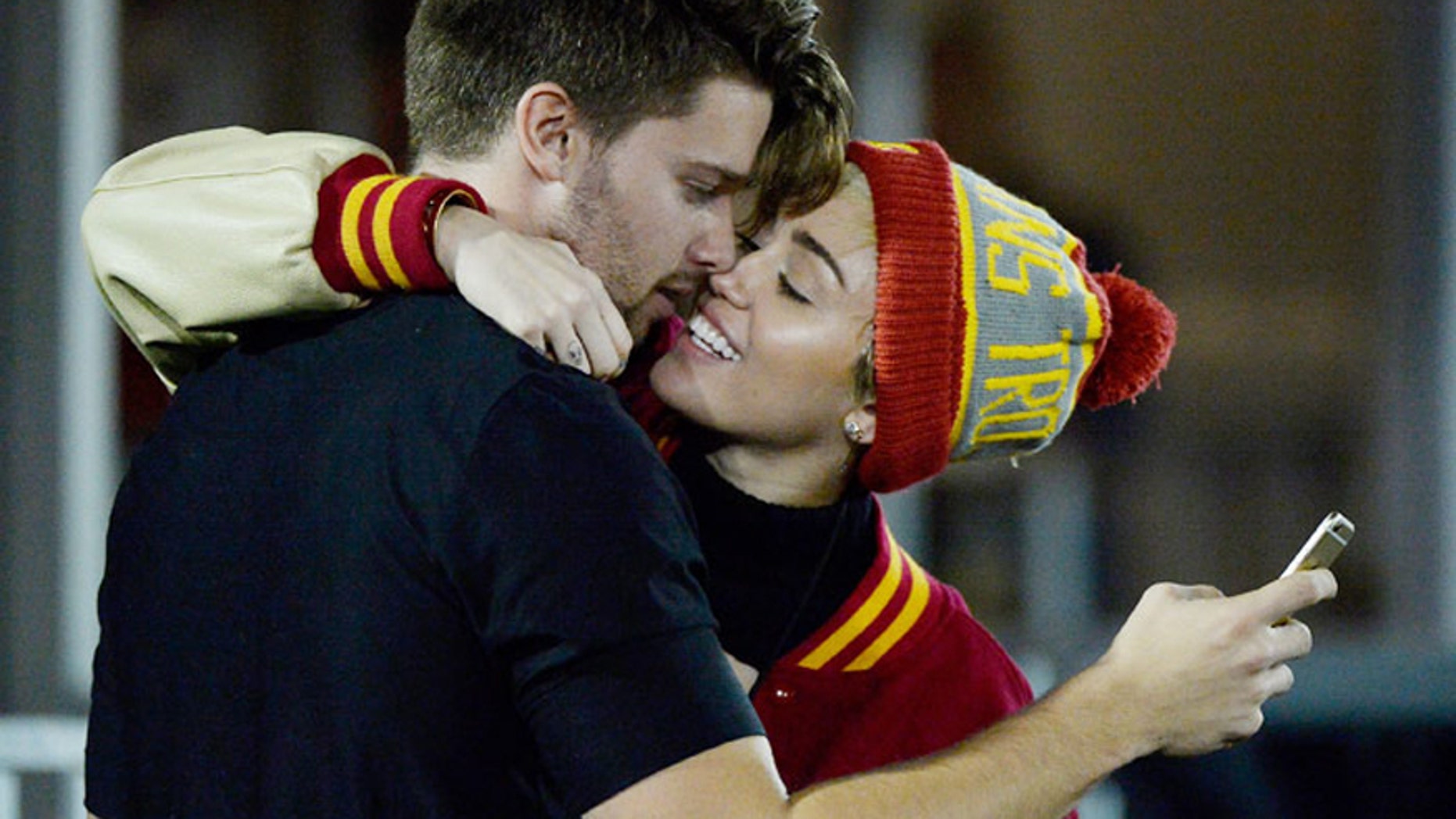 Maybe he's just not that into you, Miley?
Miley Cyrus and Patrick Schwarzenegger displayed some serious PDA at the USC vs. Berkeley football game in LA Thursday.
While Cyrus, decked out in her new beau's school's gear, seemed to have eyes for no one other than Schwarzenegger, the USC alum was clearly distracted.
The model appeared to be more interested in whatever he saw on his phone than he did in smooching Miley.
Is there trouble in paradise already?
Cyrus and "Hunger Games'" Liam Hemsworth broke off their engagement in Dec. 2013.