Tom Brady celebrates Gisele Bundchen's new book: 'I am lucky to have you as my wife'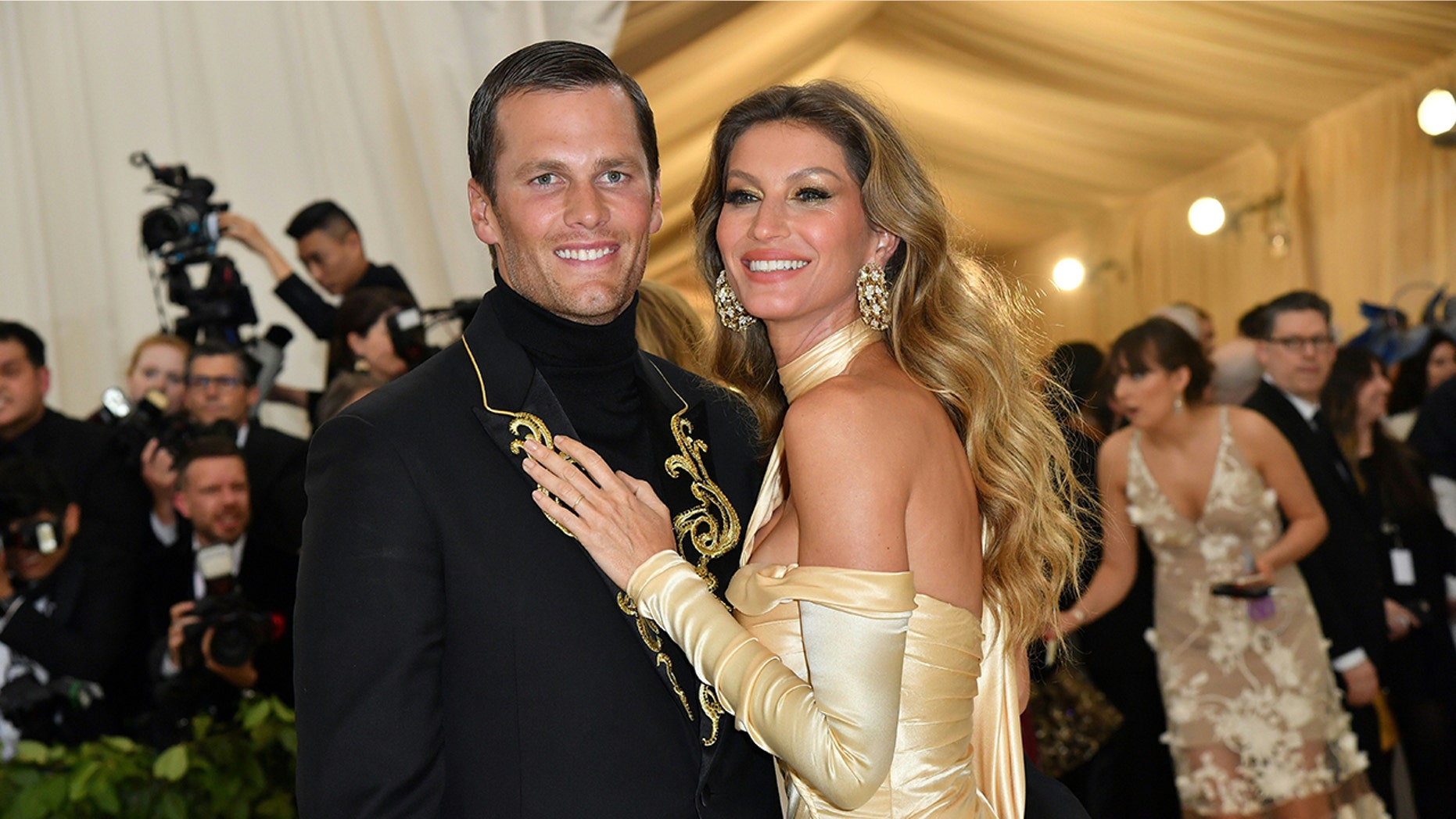 Tom Brady celebrated Gisele Bundchen's new book with a heartfelt Instagram post on Wednesday, calling himself lucky to have the supermodel as his wife.
The New England Patriots quarterback congratulated Bundchen on her new memoir, "Lessons: My Path to a Meaningful Life" with an Instagram post of the 38-year-old model posing next to a copy of the book.
"Congratulations on the launch of your new book!" Brady, 41, wrote on Instagram. "I am so happy and excited for others to read such an inspirational story. You have overcome so much adversity and you take every challenge head on."
"Thank you for being such an incredible example of what is possible in this world. Your humility, empathy and love for life is evident now more then [sic] ever. I am lucky to have you as my wife, and our kids are lucky to have you as their mother and protector!" Brady said.
He continued, "I know how much of a leap it can be to share your life with others, but I am so proud of you for all that you have achieved and what you will accomplish in the future! I have your back always and forever!"
GISELE BUNDCHEN RECALLS THE TIME TOM BRADY TOLD HER HIS EX WAS PREGNANT WITH HIS CHILD
Bundchen's new book divulges many details of her private life, including the moment Brady told her Bridget Moynahan, the athlete's ex-girlfriend, was pregnant with his child. At the time, Brady and Bundchen had just begun dating.
"Two months into our relationship, Tom told me his ex-girlfriend was pregnant," the supermodel writes in her memoir. "The very next day the news was everywhere, and I felt my world had been turned upside down."
The couple ultimately stayed together and tied the knot in 2009. Moynahan and Brady welcomed their son, Jack, now 11, in 2007. Bundchen and Brady are also parents to Benjamin, 8, and Vivian, 5.
Bundchen also revealed she previously had suicidal thoughts that were brought on by severe panic attacks.