Today's News: Our Take - Lawrence Taylor Pleads Not Guilty to Rape Charge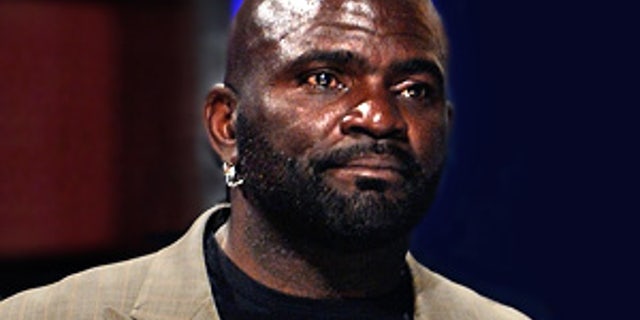 Pro football hall of famer Lawrence Taylor pleaded not guilty to charges of third-degree rape and patronizing a prostitute in the third degree.
The 51-year-old retired linebacker is accused of engaging in sexual intercourse with a 16-year-old and paying the victim $300, Ramapo, N.Y., police Chief Peter Brower said at a news conference Thursday.
Lawrence Taylor arrested in rape investigation
Taylor was arrested in Montebello, N.Y., on suspicion of rape.
Rape in the third degree is a felony charge and carries a maximum sentence of four years in prison. If convicted of both charges, Taylor faces up to five years in jail and would have to register as a sex offender.
Following his arraignment, Taylor was released on $75,000 bail and is due back in court June 10.
Taylor, a star for the New York Giants from 1981 to 1993, helped lead the team to Super Bowl wins in 1987 and 1991. A 10-time Pro Bowler, he was inducted into the Pro Football Hall of Fame in 1999. He was also a contestant on Season 8 of Dancing with the Stars.
Comment on this article at TVGuide.com >
Related Articles on TVGuide.com
Other Links From TVGuide.com