Tinseltown Tidbits: Miley Cyrus to Spend Thanksgiving With Her New Man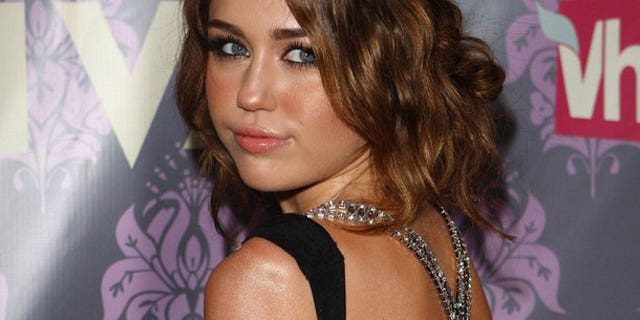 LOS ANGELES – It seems things are heating up between Miley Cyrus and her new beau, Liam Hemsworth. Not only did the pop princess ditch her beloved Twitter for the 19-year-old Australian actor, we're told she's also welcoming into her home for Thanksgiving.
According to an inside source, Hemsworth will accompany Cyrus in New York this week and then join her family for Thanksgiving the following week.
"It's getting very serious between them," added our insider. "They are so cute together."
The two meet in June on the set of their upcoming flick "The Last Song" and struck up a relationship soon after filming wrapped. Hemsworth reportedly even broke up with his longtime high school sweetheart in favor of the Disney dame.
Meanwhile Pop Tarts caught up with Rose McGowan at the MOCA 30th Anniversary Gala over the weekend and it seems she owns some pretty interesting art – of herself.
"Somebody made an amazing bronze sculpture of me with a machine gun leg and it's actually really beautiful," she gushed. "It's inspired by a movie called "Planet Terror" that I did, the Grindhouse movies."
And for all those "Red Sonja" fans early awaiting the film (which is put on hold after McGowan seriously injured herself) fear not – it's still on the back burner.
"I need one more arm surgery from nerve damage so I'm supposed to have that the beginning of December so if you see me anywhere I'll be hobbling around with a cast. It'll be very pretty," McGowan explained. "We're hoping to start filming again in maybe a year."
And it seems Eva Longoria's honor this week as The Hollywood Reporter's "Philanthropist of the Year" was very well deserved – she's even gone back to school to learn more about the very causes she champions.
"I'm studying to get my masters in Chicano Studies and Political Science (at Cal State)," Parker told Tarts at the exclusive party at West Hollywood's BOA Steakhouse. "I'm a huge advocate for Latino causes and Latino rights so I felt I wanted my authenticity to the knowledge that I had. I knew what to say and I knew how to say it but I didn't particularly know a lot of why I was saying a lot of the things that I did. This education process is really helping me understand the history."