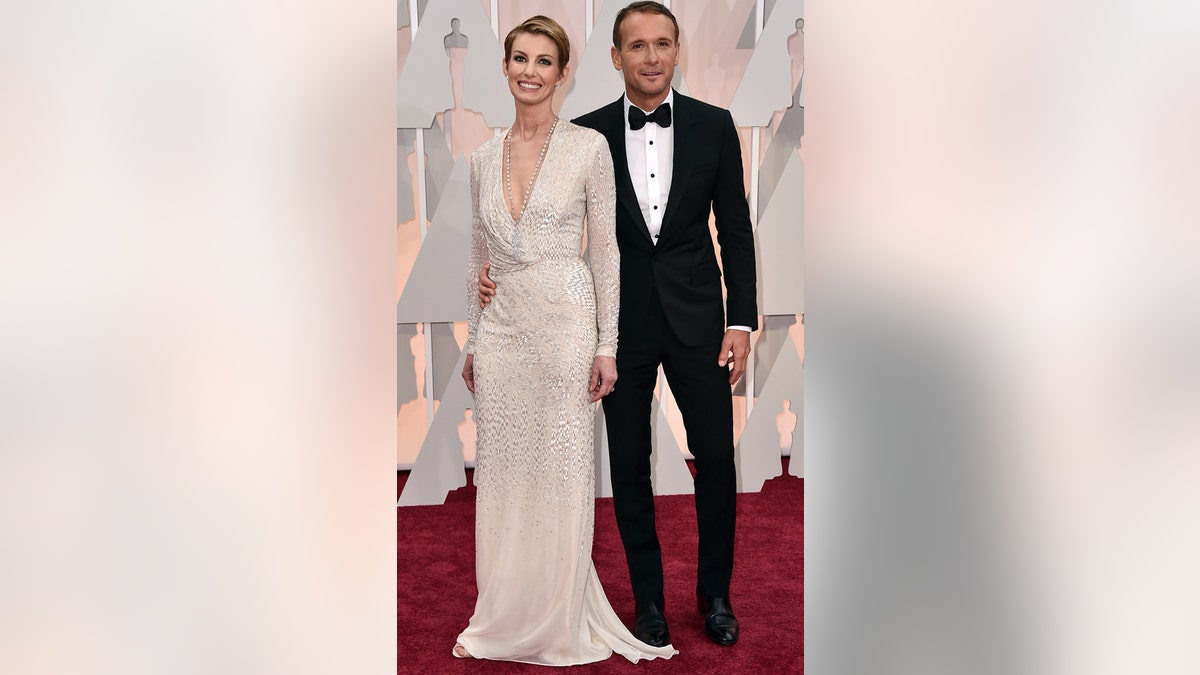 Faith Hill celebrated her 49th birthday on Wednesday, and husband Tim McGraw was there to help make it great. The superstar wished his wife of nearly 20 years a happy birthday with an adorable throwback photo posted on social media.
A younger, curly-haired Hill can be seen wearing a black dress, gold necklace, big hair and an equally big smile in the pic. McGraw used the caption to gush about his better half.
"Happy birthday to this crazy, talented, beautiful woman. I am so lucky to be married to and be with her for the rest of my life. The best mother and role model that my 3 daughters could possibly have. She is extraordinary!!" he writes.
It seems Hill had an enjoyable birthday, as she shared a photo on Twitter of one of her favorite places in Los Angeles:
She and McGraw have plenty to be happy about this year. In addition to birthdays and receiving not one, but two stars on the Music City Walk of Fame, the couple will ring in 20 years of marriage in October. Recently, McGraw shared with Taste of Country what he has learned after two decades of marriage.
His advice? Listen! While he admits that living with four women gives him no choice but to bend an ear, he soon turns serious.
"When you look at politics and you look at the world we live in and everything else, there's really no definite answers to anything," McGraw reasons. "There's a lot of sort of figuring your way out with every move that you make. I think that you find that out as you get older and that really has to do with relationships, as well."
McGraw and Hill's 20th wedding anniversary is Oct. 6.