Third Time's the Charm for Sarah Jessica Parker in Her Pursuit of Hugh Grant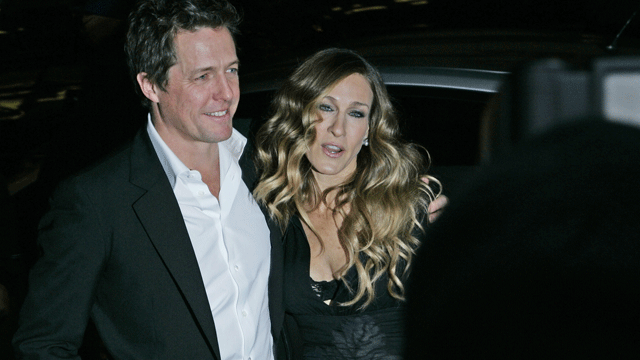 Matthew Broderick had better keep an eye on his wife.
Because Sarah Jessica Parker is talking on and on and on about another leading man she's been after for over a decade.
"I have in all sincerity dreamed of being in a romantic comedy opposite Hugh Grant for a good fifteen years," Parker told Pop Tarts on a promotional stop for their new movie "Did You Hear About the Morgans?"
And she's not kidding.
"I'm still pretty sure I auditioned for 'Four Weddings and a Funeral,'" she said. "I auditioned three times, and screen tested for the movie he did with Julianne Moore 'Nine Months.' I've tried, I've come knocking."
And now that the door has finally opened, alas, it looks like it opened a little too late for the "Sex ad the City" star.
"I'm glad I didn't get ["Four Weddings and Funeral"] then because I would not have been prepared to harness all the feelings I have for Hugh Grant," she said with a cheeky smile. "I've become a far more professional person."
And, too, a world traveler.
"We have no intentions of moving, but we travel all the time," Parker said."The most exotic place I've been thus far, just because, culturally, it's been so different and, primarily, a Muslim population, was Istanbul and, most recently, Morocco."
So where next?
"I've never been to the Middle East, [and] I really want to go to Afghanistan," she added. "I have all sorts of plans. But I have so many kids now, and all those places aren't going anywhere."