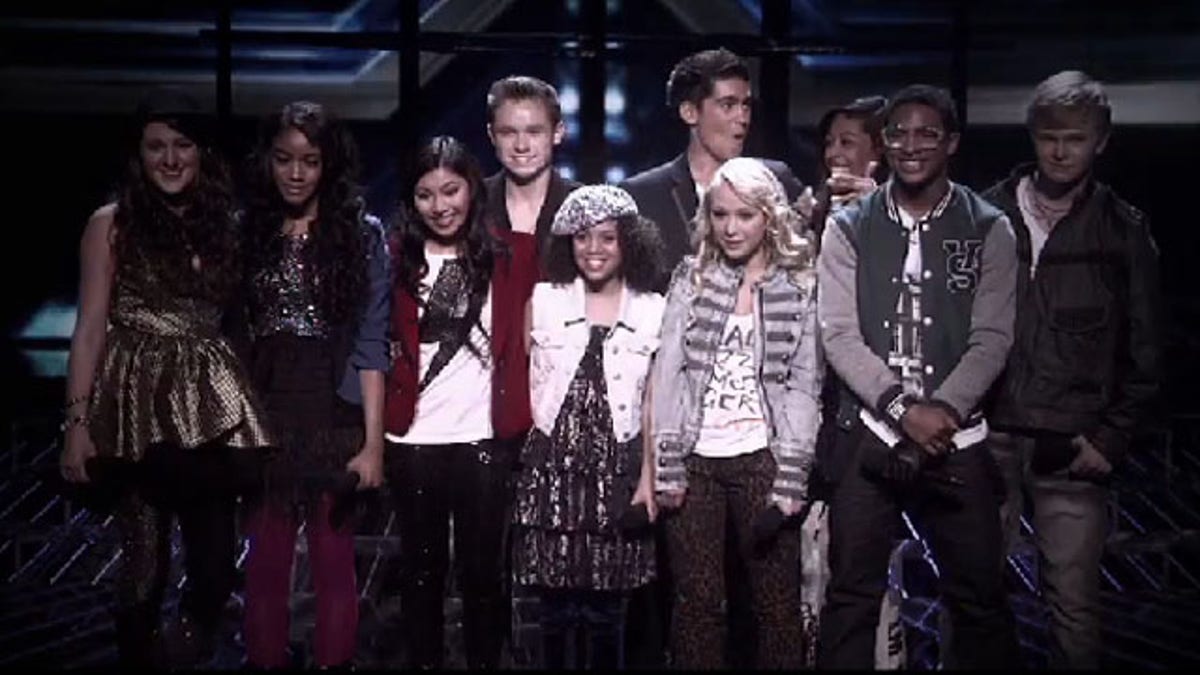 To America, perhaps InTENsity just wasn't intense enough.
It was the group's last performance on the X- Factor Thursday night, as the judges and votes from around the country eliminated them from the talent competition.
The group of youngsters, coached by Paula Abdul, saw themselves in the bottom two, ironically with the Stereo Hoggz who wowed the crowd with their upbeat performance of Janet Jackson's "Rhythm Nation."
In a final attempt to save themselves both groups performed before the judges. The Stereo Hoggz chose "Emotions," a 1976 classic by the Bee Gees, and later made popular again by Destiny's Child.
InTENsity went with Kelly Clarkson's "My Life Would Suck Without You." Simon Cowell was moved by their performance and voted for them over the Stereo Hoggz, despite saying Wednesday night, "I don't think there is a band in the world now as good as you."
Pop diva and former Pussycat Doll, Nicole Sherzinger, didn't see eye-to-eye with Cowell. L.A. Reid and Paula Abdul did not agree with Cowell either and the three voted to send InTENsity home.
The Glee-like group of kids were inconsolable, crying and sobbing on stage upon being eliminated.
Earlier in the evening, InTENsity and the other 11 acts performed "Without You" by David Guetta, featuring Usher as an opening number. The collaboration was received well by the audience and the judges.
Even with 28 people on stage singing at the same time, the lyrics were clear and on cue. Brian Bradley, a.k.a. Astro, then rapped an original piece, which the crowd seem to favor as well.
Alexandra Gratereaux at: Alexandra.Gratereaux@foxnewslatino.com or via Twitter:@GalexLatino
Follow us on twitter.com/foxnewslatino
Like us at facebook.com/foxnewslatino