'The Wedding Singer': 6 things you didn't know about the film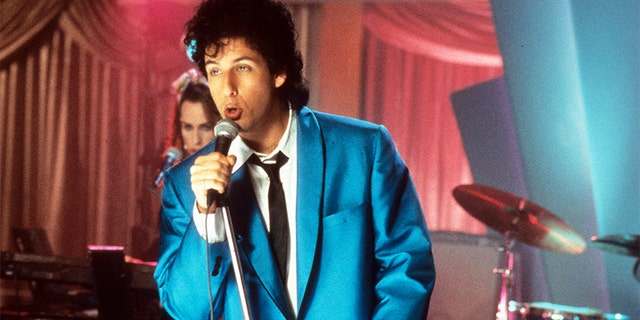 It's been 20 years since we first belted out '80s ballads while watching "The Wedding Singer.
The 1998 movie stars Adam Sandler and Drew Barrymore.
LOOKING BACK AT ADAM SANDLER AND DREW BARRYMORE'S FIRST ONSCREEN ROMANCE
It follows the story of a heartbroken wedding singer named Robbie Hart (Sandler) who — after getting jilted at the altar — strikes up a friendship with a beautiful soon-to-be-married waitress named Julia Sullivan (Barrymore), with the pair eventually falling in love.
In honor of the anniversary, here are some things you probably never knew about "The Wedding Singer."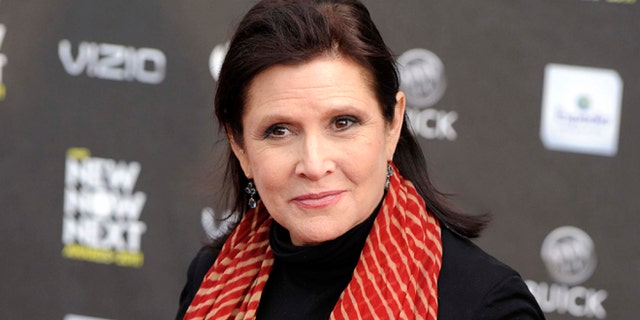 CARRIE FISHER WORKED ON THE SCRIPT
The late, great Carrie Fisher had many talents. While she was best-known for her iconic "Star Wars" role as Princess Leia, Fisher also had a hand in doctoring screenplays for many years.
As well as "Sister Act," "Hook" and "Last Action Hero," the star also worked without credit on "The Wedding Singer."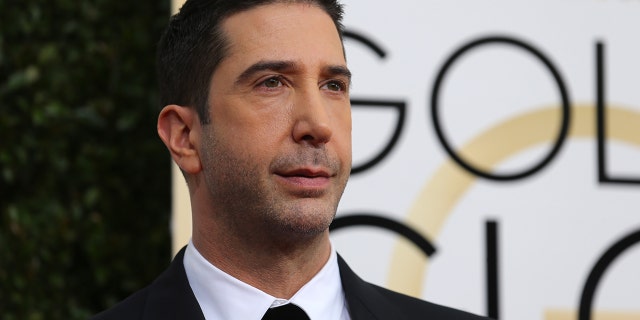 THE 'FRIENDS' CONNECTION
Look, it's probably just a weird coincidence, but it's worth mentioning that a lot of "Wedding Singer" cast members showed up as guest stars on "Friends."
Christine Taylor (who played Julia's best friend Holly) was also Ross' girlfriend Bonnie on the sitcom — aka the woman who shaved her head while the group was at the beach house.
Christina Pickles was a recurring guest star throughout the entire "Friends" series, playing Ross and Monica's overbearing mother, Judy Gellar. She displayed a lot of those same traits as Julia's mom in "The Wedding Singer."
In the movie, Robbie's rival wedding singer Jimmie Moore is played by Jon Lovitz — who also happened to appear twice on "Friends." The first time, he was the pot-smoking restaurant owner who turns up high as a kite at Monica's apartment, and he later returned as the total deadbeat with whom Rachel is set up on a blind date.
Angela Featherstone — who plays the girl who jilted Robbie at the altar — also appeared in "Friends." She was the woman from the copy store who Ross cheated on Rachel with during their infamous "break."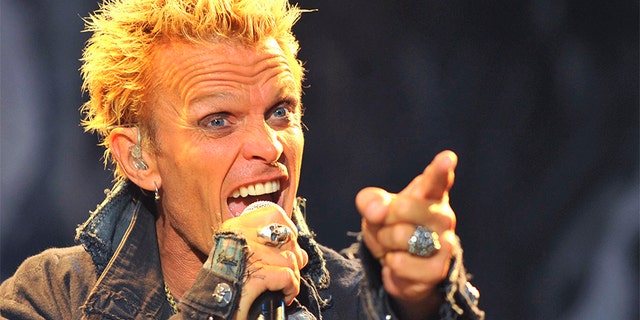 BILLY IDOL'S SON MADE HIM DO THE MOVIE
Post-punk rocker Billy Idol had a small but memorable part in the movie as himself, but initially considered turning it down.
However, he eventually agreed due to the fact that Adam Sandler was his young son's own idol — and, as Idol later explained, he reasoned that if he was going to end up watching "The Wedding Singer," he might as well be in it too.
It turned out to be a good career move.
"I gained a number of diehard teenage fans through doing it, who are adults now and are still turning up to my gigs," he said.
Sandler also loves the fact that Billy Idol was part of the air-bound proposal scene at the end of the movie.
"There's something about Billy Idol hanging on a plane, knocking back champagne, and getting involved with my love life," the actor said. "Everybody thought that'd be fun."
THE PLOT WAS INSPIRED BY THE DIRECTOR'S REAL-LIFE PAIN
Sandler's good friend and longtime collaborator Frank Coraci directed "The Wedding Singer," and used his own heartbreak to nail the right tone of the movie.
"I remember lying in bed and not being able to move, so it was easy to tap into that pretty quickly," Coraci told The Hollywood News of his own painful experience, which happened a couple of years before the movie was filmed.
"I think the distance between those two things was good. It let me look at it differently and allowed it to be funny. I think if had happened before, The Wedding Singer would have been one seriously depressing movie."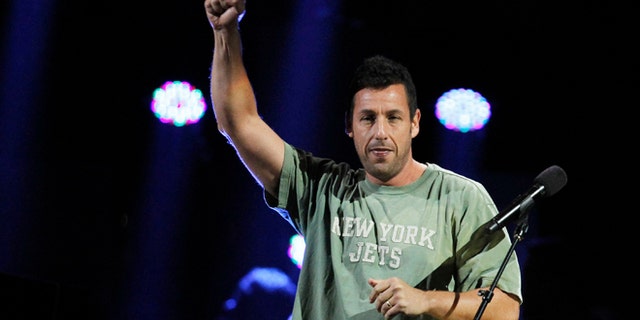 THERE'S A GOOD REASON IT DIDN'T FEATURE SEX SCENES
Unlike many other rom-coms, "The Wedding Singer" was completely devoid of any sexy time.
During an interview on "Late Night with Conan O'Brien" in 1998, Sandler explained why.
"The main reason for not having a sex scene is I'm not good at sex," he said. "I started when I was pretty young and I was always like, 'You'll get better.' And I got older and it's still not good."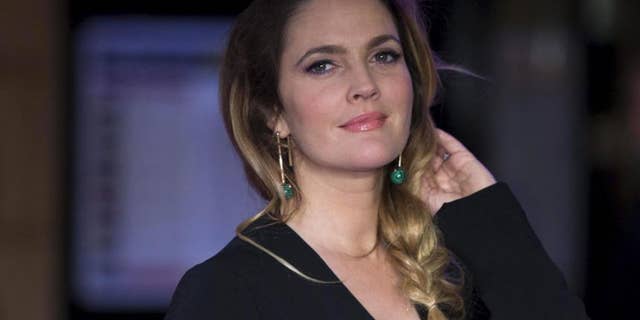 BARRYMORE APPROACHED SANDLER ABOUT WORKING TOGETHER
"The Wedding Singer" was the first of three movies that starred Barrymore and Sandler (they went on to make "50 First Dates" and "Blended") — and it's all thanks to her.
The actress told Howard Stern that she initially sought him out.
"[I thought] I want to be a modern weird Hepburn, Tracy, old Hollywood couple," Barrymore said, adding that Sandler agreed to meet up with her on what looked like "the worst blind date you've ever seen."
She later told The Huffington Post that she was convinced she and Sandler were "cinematic soulmates" and told him so. Thankfully he agreed, and soon after the meeting, the pair both signed on for "The Wedding Singer."
This article originally appeared on news.com.au.