The Voice: Javier Colón Wins It All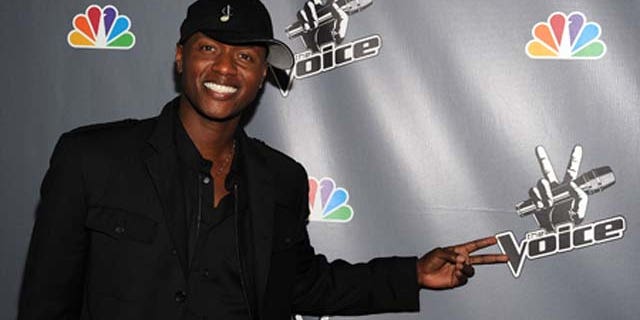 – After 10 weeks of stiff competition, Javier Colón became "The Voice."
In an emotional final results show, amongst rock and roll royalty and Hollywood's biggest names in music – Colón won it all.
"Ladies and gentleman the time has come," host Carson Daly announced, as he looked at finalists Colón and Dia Frampton, whose votes were neck-and-neck and only separated by two percentage points.
"After all the votes online, all the downloads, the winner of 'The Voice' is," Daly said, pausing for effect, "Javier Colón."
Colón, 34, whose original song "Stitch by Stitch" reached No. 2 on iTunes, thanked his family and "everyone at home who believed in me."
"They know daddy is singing," said an emotional Colón, referring to his young children. "They may not know why. But it's for them."
"The Family Man," as he was known on the show, performed a touching rendition of "Landslide" with the legendary Stevie Nicks – bringing his coach, Maroon 5's lead singer Adam Levine, to tears.
"That's the coolest thing you've ever done, other than have kids and get married," said a choked up Levine. "Stevie is one of my heroes, and now you are one of my heroes because you sang with her."
Christina Aguilera's artist, Beverly McClellan, and Vicci Martinez, who was coached by Cee Lo Green, were among the four finalists but were eliminated.
In addition to bragging rights for winning the inaugural season of "The Voice," Colón will receive $100,000 and a recording deal with Universal Records. He will also join the last seven contenders who performed in the semi-final rounds on "The Voice" live concert tour.
It is scheduled to go nationwide July 28.
You can reach Alexandra Gratereaux at: Alexandra.Gratereaux@foxnewslatino.com or via Twitter: @GalexLatino
Follow us on twitter.com/foxnewslatino
Like us at facebook.com/foxnewslatino