The Voice: Javier Colon, With Christina Aguilera's Blessing, Advanced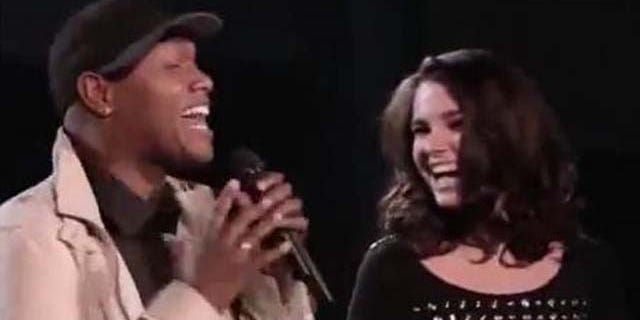 Javier Colón was all business on "The Voice" Tuesday night.
The no-nonsense seasoned singer KO'ed Angela Wolf right out of the musical ring in this week's do-or-die battle rounds.
Maroon 5's band leader Adam Levine didn't go easy on Colón, who sang Ben E. King's 1960 "Stand by Me," during rehearsals. "The Voice" coach said it was "important to stay true to the classic."
Levine urged Colón to bring the intensity down a notch.
"Its very simple," Levine said. "Like a nursery rhyme if you scale back."
Colón – known on the show as the humble family man – took Levine's wise words to the ring, where he earned his stripes to go on to the Live Show round.
"I've been singing for a long time," Colón pointed out. "It's time to take the next step in my career."
Levine's fellow judges certainly appreciated Colon's determination to move on in the competition.
"Javier, you have the swagger, you have everything," said a cheery Christina Aguilera.
Levine, who was left nearly speechless by Colón's performance, uttered out his vote.
"I'm going to have to go with Javier," he said as the crowd went wild.
You can reach Alexandra Gratereaux at: Alexandra.Gratereaux@foxnewslatino.com
or via Twitter: @GalexLatino
Follow us on twitter.com/foxnewslatino
Like us at facebook.com/foxnewslatino