'The Honeymooners' reboot in the works for CBS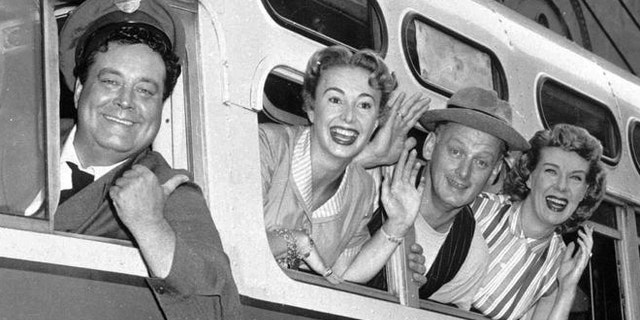 CBS has its eye on an updated version of "The Honeymooners," Variety has confirmed.
The project is a multicamera comedy from executive producer Bob Kushell, who will write the pilot script for CBS Television Studios. Kushell was also behind ABC's "Muppets" reboot. Carl Beverly, Sarah Timberman, Eric and Kim Tannenbaum, and Jeff Greenstein will also serve as executive producers.
The new "Honeymooners" will be a modern spin on the 1950s classic, which starred Jackie Gleason as Ralph Kramden, Audrey Meadows as his wife Alice, and Art Carney and Joyce Randolph as neighbors Ed and Trixie Norton. The move is not unlike that behind CBS' revamping of "The Odd Couple," now in its third season on the network.
The property itself, which had its roots as a sketch on the defunct DuMont Network's "Cavalcade of Stars" variety series, has been resurrected several times: There was the initial run on CBS, followed by the 1960s revival as sketches on "The Jackie Gleason show;" then four hourlong specials on ABC in the 1970s. The most recent adaptation was the 2005 film of the same name starring Cedric the Entertainer and Gabrielle Union.
Kushell is repped by Hansen Jacobson. The Tannenbaums are with CAA, as are Timberman-Beverly, who are also with Hansen Jacobson. Greenstein is repped by CAA and Jackoway Tyerman.