'The Bachelorette' recap: Des visits the men's hometowns, reunites with brother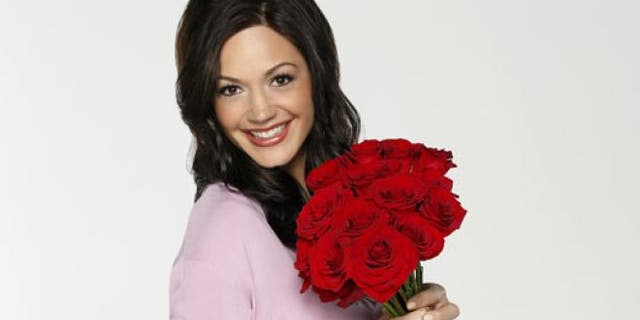 This week on "The Bachelorette," Desiree Hartsock headed back to the States and traveled the country visiting the four remaining men's hometowns.
First up was Zak Waddell's—Dallas, Texas.
In his typical goofball fashion, Zak pulled up to greet Des in his family's snow-cone truck and took her to a local school to give free snow cones to children—while dressed in a penguin suit.
Later at his family's home, Des dished on Zak's shirtless limo exit during the first episode.
"I asked her if she would accept these abs," Zak said to his horrified family.
"You were that guy, huh," his brother said laughing, as his sister rolled her eyes and called him "a weirdo."
In a more serious moment, Zak enlisted the help of his siblings to sing a song he wrote for Des while he played guitar. Zak also presented Des with a promise ring that he had been holding on to for weeks.
In another sentimental moment, Drew Kenney started his hometown date in Scottsdale, Arizona, by asking Des if she would be interested in going with him to pick up his mentally disabled sister on the way to his family's home.
Des was touched by the way Drew cared for his sister.
"He does like to take responsibility and he really wants to help," Des said. "Drew is an amazing guy."
Des hit it off with the rest of Drew's family, too, and even got an "I love you" from him at the end of the date.
Next, Des headed up to McMinnville, Oregon, to meet up with baseball player Chris Siegfried, who appropriately took her to the ballpark where he learned to play baseball as a child.
Chris's dad proved to be immediately comfortable with Des, inviting her to his chiropractic office where he offered to realign her back.
Quite an interesting first meeting.
Chris's mom, on the other hand, seemed to be a bit hesitant about her son's journey on "The Bachelorette."
"You're not completely in the real world," she said. "What's going to happen when you jump into that?"
After some discussion with Chris, his mother finally understands that he is serious about his relationship with Des.
"You have our blessing," she said.
Last on the list for Des was Salt Lake City, Utah, where she visited Brooks Forester.
The two went canoeing and she met his huge family, who all wore nametags to make Des more comfortable.
In a moment "Bachelor" fans have been anxious for all season, Des reunited with her brother, Nate, who infamously trashed a horrified Bachelor Sean Lowe to his face last season, calling him a playboy.
"Last season my brother pretty much ruined it for me," Des said, adding she was hesitant to hear her brother's opinions this time around.
Nate again seemed skeptical about the process, firing off questions about the guys. Finally, though, he seemed content. (Phew!)
"I'm happy that you're in charge of this moment, this situation," he said. "I don't have any problems or any concerns."
Going into the rose ceremony, Des said she felt "pressured" by the need to send someone home.
"It's not about getting to know one another anymore, it's really about if we can make this work in the future," she said.
Apparently, Des didn't see a future with Zak and decided to send him home.
"I did have to weigh the relationships," she told him. "I think you of all people you deserve the absolute most. Please just know that."
In another blow, Des gave Zak back the ring.
"That was such a beautiful gesture," she said.
In the limo to the airport, a clearly stunned Zak said he felt "completely numb."
"I didn't at all expect this," he said. "I let myself completely fall. I don't want to go back to the life I had, because it's a lonely life."
He then had the driver pull over so he could chuck the ring out the window. Ouch.
James Case, Ben Scott, and the rest of this season's rejects will return to "The Bachelorette" next week for the juicy "Men Tell All" special.