'The Bachelorette' recap: Andi cancels cocktail party after week of drama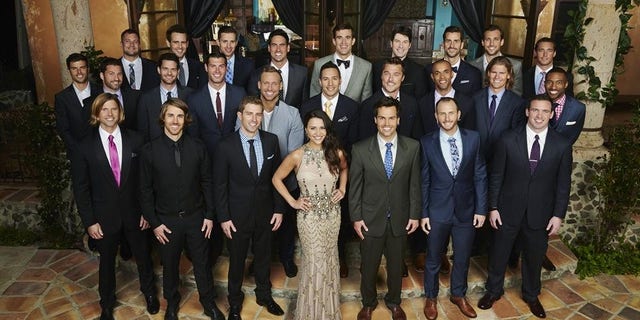 "The Bachelorette" had a triple dose of drama last night, with two altercations among the men and the sudden canceling of a cocktail party.

Bachelorette Andi Dorfman and the guys were in Marseilles, France, this week and as the men prepared for their week of dates, it was brought to the attention of African-American contestant Marquel Martin that Andrew Poole allegedly said something offensive about him.
PHOTOS: Bachelor stars' scandalous pasts

"Andrew was standing next to me at the first rose ceremony," J.J. O'Brien dished. "He nudged me after Ron [Worrell] got his rose and he goes, 'Oh, like, she gave it to the two blackies.'"

"Shut the f--- up!" Marquel said, looking horrified.

"It makes me angry," he told the camera. "I kind of want to confront him, but I have to gather my thoughts before I do anything that I would regret."

Marquel began to cry.

"Right now it's all hearsay, but either way it hurts just because sometimes no matter how you treat a person, they just have this idea of you," he said, fighting back tears. "I hate getting emotional over it, but it's crazy to think that the first thing people are going to recognize about me is, 'Oh ok, he's the black guy.' And that's the reality of it."

Marquel chose to confront Andrew the next day in front of several men after a mime lesson group date.

"I find it hard to be around you and hard to respect you," Marquel said.

Andrew looked startled by the accusation and started to laugh.

"I've never said anything like that in my entire life," he said. "Marquel, going into today I thought of you as a friend. I'm looking you in the eyes and telling you that is complete bullsh--. I treat my relationship with everyone in the house with the equal amount of respect."

"I really appreciate that," Marquel responded. "I wanted you to understand and respect where I'm coming from and that I will never stand for any type of talk like that."

"I'm completely thrown off guard," Andrew told the cameras. "It sucks that people feel the need to get ahead by making claims."

Marquel decided to shake it off.

"Maybe he did say it, maybe he didn't," he said. "I'm not going to sit up all night and think about whether he's telling the truth. I spoke my truth."

More drama went down the same night after Cody Sattler called out Nick Viall for making fun of him for being too thankful to be on the show. Seriously, guys?

The men also thought Nick was acting too smug and like he was the frontrunner.

Andi was concerned after being filled in by a few of the men.

"It's shocking that two of the nicest guys in the house are saying the same thing about Nick," she said, questioning why Nick downplayed his insult to Cody. "Is he a little manipulative in the way he makes me feel? Am I being fooled by Nick?"

Nick read her a love poem he wrote, though, and all was good.

Brian Osborne and Josh Murray got roses on their respective one-on-one dates.

In a meeting with Chris Harrison before what was supposed to be the end of the week cocktail party, Andi abruptly canceled and told the host she wanted to go straight to the rose ceremony and eliminate three men, rather than the usual one per week.

The men sent packing their bags were Andrew, Marquel and Patrick Jagodzinski. Had we seen this guy before?

Next week, Andi and her suitors are off to Venice, Italy.

"The Bachelorette" airs Monday night on ABC.