'The Bachelorette' recap: Andi meets her suitors as show addresses contestant's death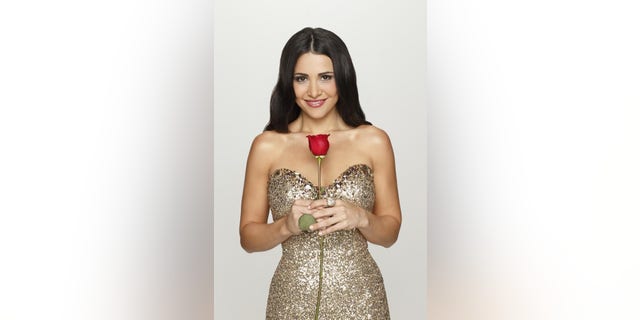 In its season premiere Monday night, "The Bachelorette" wasted no time in addressing the death of contestant Eric Hill, who died in a paragliding accident in April.
The opening scene -- which is typically the Bachelor or Bachelorette joyfully frolicking on a beach, gushing about their dream to find love -- immediately cut to a somber Chris Harrison.
"Eric passed away shortly after concluding his filming on this show," the host said. "In the coming weeks, you will see that Eric was a vibrant man. Every day he impressed us with his passion and his courageous spirit. He will be greatly missed and we dedicate this season to him."
MORE: Death and ABC's "The Bachelorette"
While Harrison spoke, a montage of images showed Hill traveling across the world.
After the brief tribute, the show transitioned to an introduction to this season's Bachelorette, 27-year-old Andi Dorfman, a former assistant district attorney from Atlanta.
"I love my job, my family, my friends," Andi said. "But I get a second chance at this insanely amazing opportunity and this is my shot at enjoying my life with somebody."
Andi was a contestant on Juan Pablo Galavis' season of "The Bachelor" in early 2014 and left the show abruptly after telling him off for being arrogant and rude.
Andi welcomed 25 men to the mansion, all of whom seemed ecstatic she was chosen as the Bachelorette. Several of the men seemed to have planned conversation starters with Andi, but tripped over their words upon meeting her— and one guy actually tripped on his way into the house.
Cody Sattler, a personal trainer from Chicago, pretended to push one of the limos up the driveway of the Bachelor mansion because "it broke down" just as it was pulling in. Suuuure.
J.J. O'Brien is a "pantsapreneur" from San Francisco. I guess we'll find out…
And then there is Brett Melnick, a hairstylist, who brought a large lamp with him.
"My mother told me never to meet a lady empty-handed," he said, presenting the light to a confused Andi.
"Did you take it out of the hotel?" Andi asked.
"Yes."
"We're ... going to have to bring this back to the hotel," a perplexed Andi muttered under her breath.
In a touching, yet chilling introduction, Eric was shown stepping out of the limo with two small dolls.
"I travel the world for my work and the first country I went to out of the continent was Peru," he told Andi. "In the Andes Mountains, this little girl gave these to me and told me to give them to my girlfriend. But I didn't have one at the time and maybe this is jumping the gun, but these are for you."
Andi was touched by the gesture.
In a bizarre moment, former "Bachelorette" and "Bachelor Pad" contestant Chris Bukowski tried to bypass security and enter the Bachelor mansion with a bouquet of roses, claiming he watched Andi on Juan Pablo's season and just HAD to meet her.
Chris Harrison ran the proposition by Andi, who immediately shut it down so as not to be unfair to all of the other men.
In the awkward conversation that followed, the host told Chris he had to leave the premises despite his pathetic pleading to meet Andi.
The first impression rose went to a dark horse -- Nick Viall, a software executive from Illinois, who lacked a standout introduction and seemed terrified to be on national television.
But the Bachelorette told Nick his nervousness showed he was genuine and she found him very kind and interesting.
"Maybe she just felt bad," he joked later to the cameras.
At the rose ceremony, Andi made her first cut as the 25 men were trimmed to 19.
"The Bachelorette" airs Monday nights on ABC.