Thalia responds to rumors she's a Trump supporter: 'I am not and never would be'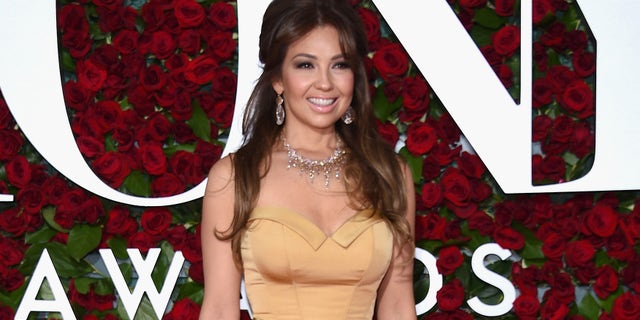 NEWYou can now listen to Fox News articles!
Mexican singer Thalia has been the topic of much speculation on social media that she may be supporting Republican presidential nominee Donald Trump after a photo of her using one of his helicopters surfaced online.
The photo, which the singer posted on Instagram in December 2014, started circulating among fans and sparked rumors that she supports the billionaire businessman in the U.S. presidential elections against Democratic rival Hillary Clinton despite his controversial comments toward immigrants and Mexicans.
She was even dubbed "#LadyTrump" on social media.
Thalia's sister Laura Zapata added fuel to the fire when she confirmed that the singer and her husband, Tommy Mottola, are friends with the billionaire real estate tycoon.
"It was confirmed that they are friends," Zapata said on the Mexican show, "Hoy," according to Televisa. "You can't be in both waters, I say."
Mottola was photographed with Trump's son Donald Trump Jr. at an event in 2008.
The 45-year-old singer deleted the helicopter photo recently, and, after Fox News Latino sought comment, shared a statement about the rumors on her Facebook page.
"I want to be 100 percent clear about this: I am not a supporter and never would be a supporter of Donald Trump. I have never been a supporter of his campaign, or anyone for that matter, who has such bad feelings and ill-fated intentions toward my country," Thalia wrote.
"I am a Mexican woman, and very proud of it. Anyone who speaks of my people in that way offends me and, by the way, everyone in my country as well. Once again, I would like to emphasize that I have not and will never be a supporter of Donald Trump."
It's the first time Thalia has spoken publicly about a candidate in the U.S. elections. However, she did participate in Emilio Estefan's song, "We are all Mexican," which was recorded in response to Trump's controversial comments when he launching his campaign about Mexico sending "rapists" and other criminals across the border illegally.