Thalia's husband Tommy Mottola sued over $150K book advance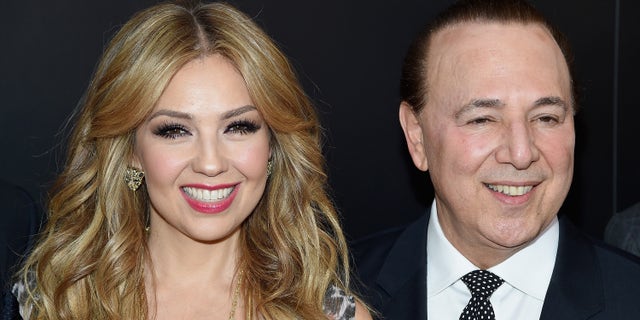 Tommy Mottola, the music executive married to singer Thalia, is facing legal troubles after a publishing company accused him of making off with a $150,000 advance for a book he never wrote.
Hachette Book Group have sued Mottola – who was also briefly married to Mariah Carey in the 1990s – for not finishing a book about his rise to success, the New York Post's Page Six reported.
According to a lawsuit in Manhattan's federal court, Mottola signed on to write the book called "The Bronx School of Business" in 2011.
However, the publisher claims he reneged on finishing the manuscript by April 2012, even though he was offered to extend the deadline twice.
A native of the Bronx, Mottola is the co-owner of Casablanca Records – a joint venture with the Universal Music Group. He headed Sony Music Entertainment for nearly 15 years.
He has not commented on the lawsuit.
Mottola told a group of Fordham University students in October 2013 that "Bronx School of Business" was intended to be "a memoir of everything that was important to my success through my career."