Temptations Singer Ali-Ollie Woodson Dies at 58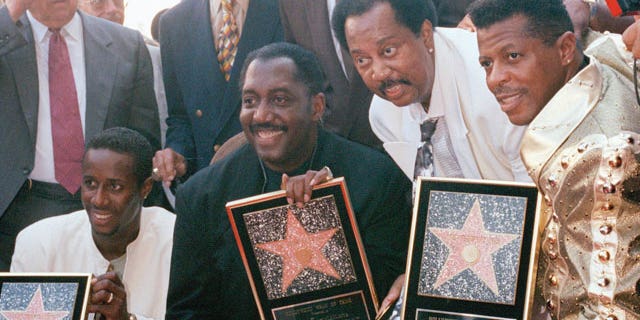 DETROIT – Ali-Ollie Woodson, who led the legendary Motown quintet The Temptations in the 1980s and '90s and helped restore them to their hit-making glory with songs including "Treat Her Like A Lady," has died, a friend said. He was 58.
Woodson died Sunday in southern California after battling cancer, Motown Alumni Association President Billy Wilson said. Wilson said Woodson's wife, Juanita, told him about the death Sunday.
Woodson was not an original member of the group, which had several lineup changes since it started in the 1960s. But he played an integral part in keeping the Temptations from becoming just a nostalgia act.
By the early 1980s, the Temptations were no longer posting hit after hit like they did in the 1960s and '70s with classics such as "Papa Was a Rolling Stone," "My Girl," and "I Wish It Would Rain."
The group had lost original members, and Woodson was charged with replacing Dennis Edwards, whose passionate voice defined the group during the 1970s.
Woodson's voice, though similar to Edwards' with its fiery tone, was distinct in itself, and helped the group notch the R&B hits "Treat Her Like A Lady," "Sail Away," and "Lady Soul," from 1984 to 1986.
"He had this swagger about himself. He was cool. He had a coolness about himself that was really very inviting," said Wilson. He said he first met Woodson in 1980 before Woodson joined the group and that he last spoke with his friend about two weeks ago.
Despite his fame, Woodson was "always a gentleman and always polite and kind to everybody. If we ever asked him to do anything, he never said, 'well, it's going to cost you.' He'd always say, 'yeah, let's go,"' said Wilson, who founded the Detroit-based Motown association in the mid-1990s.
"He was just a star performer. Wonderful person. Wonderful, wonderful person. He was very kind."
Messages were left Monday for his former producer and manager. A recorded message at a phone number for his wife said the voice mailbox was full.