Tekashi 6ix9ine may have breached deal with clothing brand Fashion Nova, report says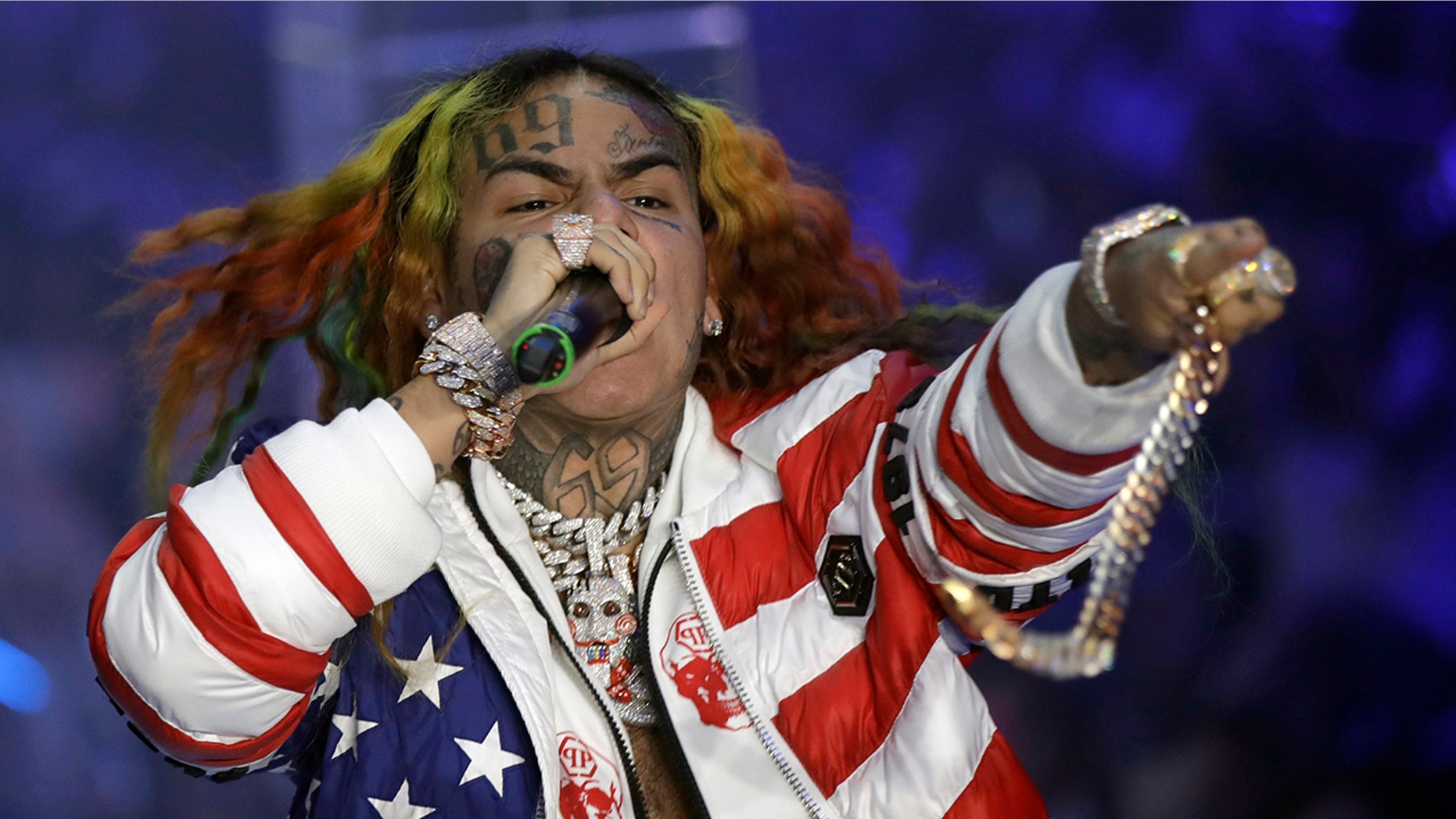 Rapper Tekashi 6ix9ine is reportedly violating a branding agreement he had reached with the clothing company Fashion Nova for his track "MAMA," which features Nicki Minaj and Kanye West, according to TMZ.
The deal was in the six-figure range, TMZ reports. However, the gossip website says that 6ix9ine – who is currently in jail on racketeering and firearms charges – may have violated the agreement.
The lyrics in the song "MAMA" include "Splish splash apple bottoms make that a-- phat." According to TMZ, the lyrics were supposed to be "Splish splash Fashion Nova make that a-- phat."
A teaser trailer for the song's music video featured scantily clad women with the words "Fashion Nova" scrawled across the floor, TMZ reported.
The music video never got finished because of a real shooting that took place at the Beverly Hills home where it was being filmed. At least eight shots were fired into the home. 6ix9ine and West were both inside the house when the shots were fired, but escaped unscathed.
TMZ offered a theory about why the lyric was changed — sources told the gossip website Minaj was angry over Fashion Nova's deal with rival rapper Cardi B and asked 6ix9ine to take the mention out of the song.
Reps for 6ix9ine nor Fashion Nova immediately returned a request for comment by Fox News.