Taylor Swift reveals her top breakup songs that 'healed' her heart in the past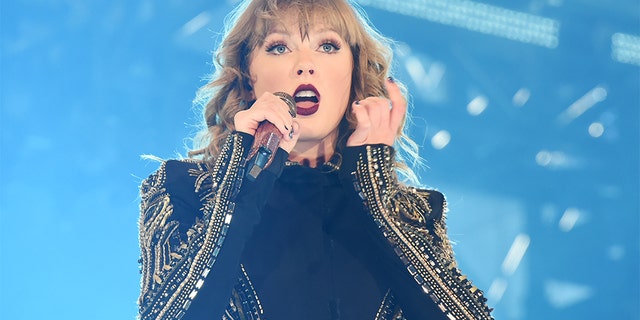 Taylor Swift has made some hit music after getting her heart broken over the years. However, the 29-year-old singer recently opened up about which songs and artist have helped her get through the difficult days.
Speaking in a recent essay for Elle U.K., the star opened up about the current state of pop music as well as her small playlist of breakup songs.
TAYLOR SWIFT SKIPPED GRAMMYS TO SUPPORT BOYFRIEND JOE ALWYN AT BAFTAS AFTERPARTY
"I'm convinced that 'You Learn' by Alanis Morissette, 'Put Your Records On' by Corinne Bailey Rae and 'Why' by Annie Lennox have actually healed my heart after bad breakups or letdowns," she told Elle.
She continued: "I love writing songs because I love preserving memories, like putting a picture frame around a feeling you once had. I like to use nostalgia as inspiration when I'm writing songs for the same reason I like to take photographs. I like to be able to remember the extremely good and extremely bad times."
The star also got candid about how she approaches modern audiences when it comes to writing hooks and songs.
"In modern pop, songs/bops/chunes including extremely personal details like 'Kiki, do you love me' and 'Baby pull me closer in the backseat of your rover' have been breaking through on the most global cultural level. This year on tour, I got to hear stadium crowds passionately sing along to a young woman from Cuba singing about 'Havana,'" Swift said, referencing Camila Cabello's hit song.
TAYLOR SWIFT SURPRISES SUPER-FAN WITH 'KING OF MY HEART' SERENADE AT ENGAGEMENT PARTY
As for her own autobiographical approach to music, Swift claims there's a method to the madness.
"I think these days, people are reaching out for connection and comfort in the music they listen to. We like being confided in and hearing someone say, 'this is what I went through" as proof to us that we can get through our own struggles.
"We actually do NOT want our pop music to be generic. I think a lot of music lovers want some biographical glimpse into the world of our narrator, a hole in the emotional walls people put up around themselves to survive," she wrote.
CLICK HERE TO GET THE FOX NEWS APP
Fortunately, the star is not experiencing any heartbreak at the moment. She is reportedly still going strong with longtime boyfriend Joe Alweyn.