Tara Reid credits 'Big Lebowski' role for her fame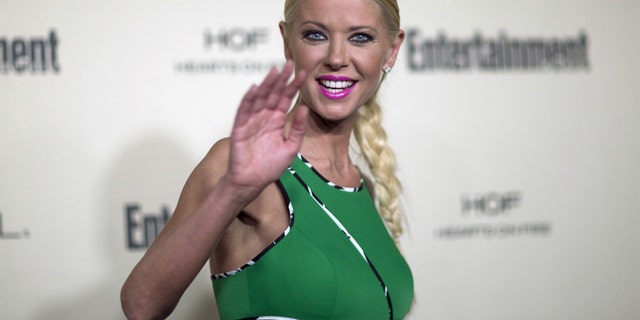 Tara Reid never thought she'd land her role in "The Big Lebowski."
"It was a Coen Brothers film," she told Page Six via phone on Tuesday. "At the time, I was in the waiting room with Charlize Theron and Liv Tyler. And I thought, 'Yeah, right, like I'm ever going to get this movie.' But I wound up getting it and everyone was like, 'Who's this unknown girl who got the Coen Brothers film?' And it was me."
The cult classic, which turned 20 earlier this month, stars Jeff Bridges as Jeffrey "The Dude" Lebowski, a Los Angeles slacker and bowler whose life briefly turns into a Raymond Chandler novel (only with stoner jokes) after he's mistaken for a millionaire who shares the same name.
In the film, Reid, 42, plays Bunny, the other Jeffrey Lebowski's young trophy wife, whose "disappearance" sets the film's plot in motion.
"Bunny Lebowski is funny," she said. "She's kind of like this legend, she doesn't care. She's just like, 'La la la la la.' And she's kind of the main line of the storyline. Everybody is looking for Bunny the whole time. And she was clueless. The whole thing is about Bunny, yet she has no idea. And I kinda like that."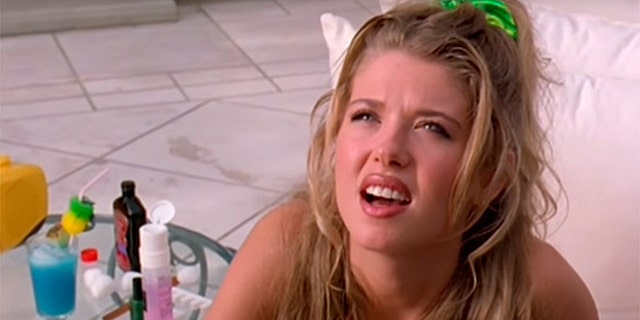 As a young actress, just getting started in movies, the experience of working with two of America's most respected filmmakers was truly valuable for Reid. "They're fantastic," she said of Joel and Ethan Coen. "They really work as a team. They're very in sync with each other. If one comes up to you, you know the other is thinking the same thing. I know they're not twins, but it's almost like being twins."
It wasn't just the filmmakers who made an impression on the actress: Reid said the whole cast — which also included John Goodman, Steve Buscemi and Julianne Moore — proved themselves to be "very good people" whom she's "really lucky" to have worked with.
"I remember being at the Academy Awards. I was going to one of the parties," she recalled. "Julianne Moore, she came up to me and she goes, 'Tara!' I knew who she was even though I'd never met her. I introduced myself, she was so nice. 'I'm Julianne, I did "The Big Lebowski" with you' — since I had no scenes with her — 'You were amazing in it!' She didn't have to do that. It was so kind either way. I thought, 'Wow, how cool is this.'"
Aside from her big scene, a playfully profane flirtation with the Dude poolside at her husband's house, the scenes that stick out to Reid all involve Bridges' now-iconic character.
"I always love when the Dude gets his head flushed down the toilet," she said with a laugh. "I love that scene."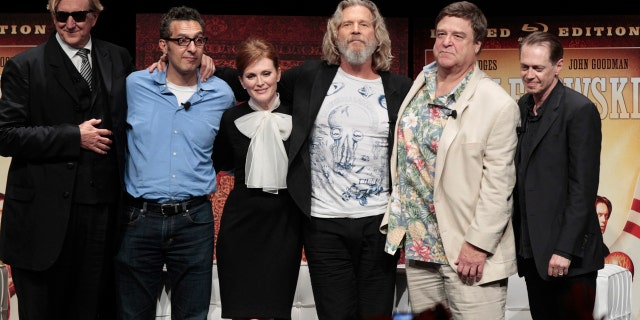 Even though she loved the film from the get-go, Reid admitted she never expected it to become the pop culture phenomenon it has, leading the Library of Congress to add it to the National Film Registry in 2014, having deemed it "culturally, historically, or aesthetically significant."
"But you never do," she said. "'American Pie' is the same thing. You never know that it's a hit. Because you think, with biggest directors, the biggest actors, you think it's going to work. And it doesn't. Movies are fickle. You just never know what the audience is going to respond to."
But even if it hadn't proven to have such lasting power, the film gave Reid, just 22 when it was released, the momentum she needed to get her career going, and helped her land some of her biggest roles, including the part of Vicky Lathum in "American Pie" the next year.
"This is definitely the breakout role that opened up all the areas for me," she said. "Without this I don't think I would ever have had the success that I got, on such a big level. … Hollywood always wants to have that next big star, next big thing. And, by far, this is the movie that transformed me into that."
Reid's next movie, the Burning Man horror film "Party Bus to Hell," will be released in May. Then the sixth "Sharknado" film, which she says will most likely be the last, will air on Syfy later this summer.
This story originally appeared in the New York Post.