Steven Tyler Says He Wasn't Drunk or High When He Fell in Shower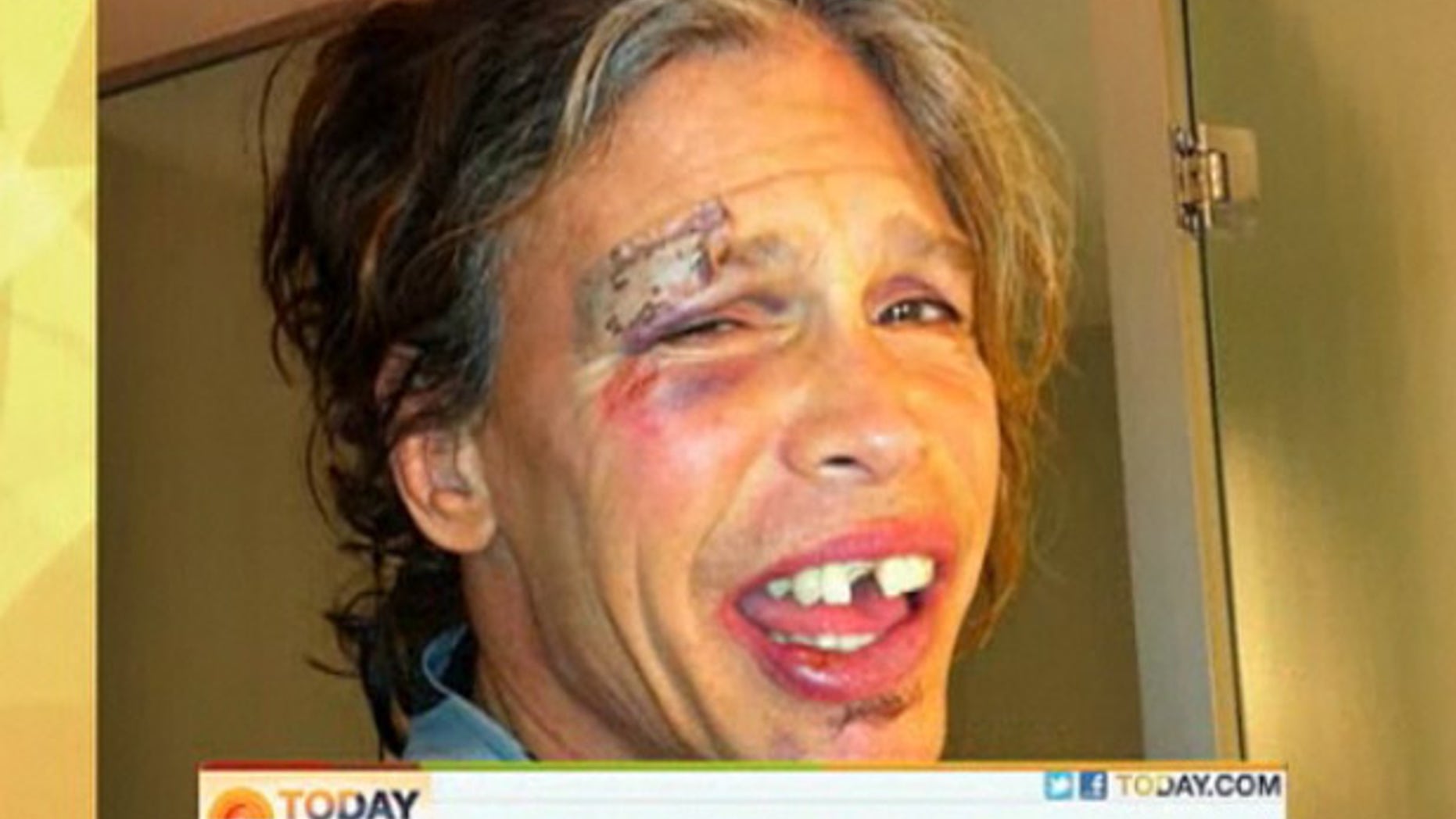 Aerosmith front man Steven Tyler said that the Paraguay shower fall that knocked his teeth out and cut his face was caused by food poisoning not a drug relapse, in a TV interview Thursday.
The veteran rocker, who has spoken openly about his drug and alcohol problems in the past, told NBC's "Today" show that he blacked out in an Asuncion hotel shower because he was suffering "Montezuma's revenge" not because he had fallen off the wagon.
"Quite frankly I just passed out," he said during a phone interview from Buenos Aires. "I was on the shower and I got nauseous and I started to get sick and I fell on my face, passed out, and woke up with the water running over me wondering where the hell I was."
The 63-year-old singer and "American Idol" judge was hospitalized following Tuesday's fall and had to have dental implants and four stitches to his eye.
"It was like one-stop shopping. They stitched up my eye, they did a little plastic surgery, and they fixed my tooth, all in one fell swoop," he said.
Tyler admitted it was "natural and normal" that people would assume he relapsed but maintained he was clean and sober.
"We flew last night from Paraguay to Argentina for two hours and if anyone knew anyone who used substances they wouldn't be up the hour after having a chat with Matt Lauer and the rest of America," he added.
Aerosmith's concert scheduled for Tuesday night was canceled as a result of the fall, but the US rockers took to stage Wednesday night at the Jockey Club, Asuncion, in front of an estimated 50,000 fans.
"We rocked," Tyler added. "We broke the house record. So not only did I break my face but the next night we broke the house record. Life is beautiful."
Tyler has just one day's rest before performing again at La Plata, Argentina, on Friday.