Steven Tyler Reportedly May Leave Aerosmith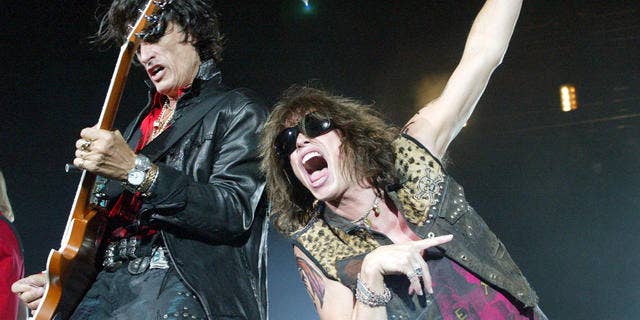 Aerosmith may be looking to replace frontman Steven Tyler, despite the band's 40th anniversary less than a year away.
Tyler's possible departure is reportedly linked to the singer's focus on his solo career. In an interview with Classic Rock magazine, he said he doesn't know what he'll be doing next "but it's definitely going to be something Steven Tyler, working on the brand of myself — Brand Tyler."
Classic Rock magazine reports that Aerosmith is planning to meet without Tyler to discuss possibly replacing him or going on a long hiatus.
Guitarist Brad Whitford said Tyler leaves "big shoes to fill" and that no one could imitate him.
"But, if somebody was willing to do it and the chemistry was right, why not?" said Whitford.
The 61-year-old singer suffered a fall off the stage during a show in Abu Dhabi, which reportedly put strain on the band that had to cancel the rest of the tour.
Aerosmith formed in 1970 and have released 14 albums. Among their most famous music includes 'Walk This Way,' 'Janie's Got a Gun,' and 'Dude (Looks Like a Lady.)
Click here to read the interview from Classic Rock Magazine.