Steven Spielberg wants movie theaters to stay the same, slams streamers like Netflix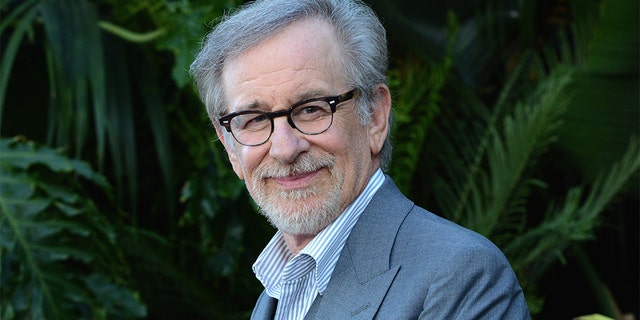 Famed director Steven Spielberg is not the biggest fan of streaming platforms like Netflix and Hulu. The "Schindler's List" director advocated for the movie theater experience while accepting an award over the weekend.
Spielberg, who has made negative comments about Netflix in the past, said that he hopes people will continue to make movies designed to give people a good theater experience above all else.
HILLARY CLINTON, STEVEN SPIELBERG TEAM UP TO ADAPT 'THE WOMAN'S HOUR' FOR TV
"I hope all of us really continue to believe that the greatest contributions we can make as filmmakers is to give audiences the motion picture theatrical experience," he said while accepting the Filmmaker Award at the Cinema Audio Society's CAS Awards (per Variety). "I'm a firm believer that movie theaters need to be around forever."
The 72-year-old director did not specify exactly what streaming service he feels is robbing people of their movie theater experience, he did elaborate on why he thinks it's such an important thing to preserve.
"I love television. I love the opportunity. Some of the greatest writing being done today is for television, some of the best directing for television, some of the best performances [are] on television today," he told the crowd. "The sound is better in homes more than it ever has been in history but there's nothing like going to a big dark theater with people you've never met before and having the experience wash over you. That's something we all truly believe in."
STEVEN SPIELBERG SAYS HE'LL NEVER DIGITALLY ENHANCE A PAST MOVIE AGAIN AFTER 'E.T.' BACKLASH
This isn't the first time that Spielberg has taken a shot at streaming services. He indirectly took a shot at Netflix in an interview with ITV News in which he mentioned that he doesn't believe movies released by streamers rather than in theaters deserve an Academy Award nomination.
"I don't believe that films that are given token qualifications, in a couple of theaters for less than a week, should qualify for Academy Award nominations," he said. "Once you commit to a television format, you're a TV movie. If it's a good show, you deserve an Emmy. But not an Oscar."
CLICK HERE TO GET THE FOX NEWS APP
This year, Netflix's film "Roma" scored a staggering 10 nominations, including best picture, despite only dropping on Netflix.