'Star Wars: Episode IX' to be directed, written by J.J. Abrams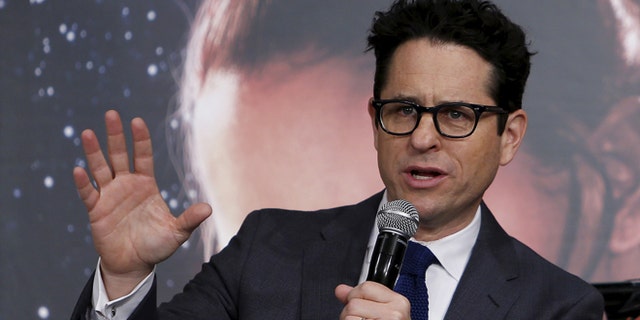 J.J. Abrams will write and direct "Star Wars: Episode IX."
Abrams, who also directed "The Force Awakens" in 2015 and 2017's "The Last Jedi," will complete the trilogy as writer and director of "Star Wars: Episode IX."
The film's official Twitter account broke the news Tuesday morning.
"With 'The Force Awakens,' J.J. delivered everything we could have possibly hoped for, and I am so excited that he is coming back to close out this trilogy," Lucasfilm President Kathleen Kennedy said in a statement.
Chris Terrio will join Abrams as a co-writer. Kennedy, Michelle Rejwan, Abrams, Bad Robot and Lucasfilm will produce the movie.
According to Variety, Disney and Lucasfilm also took the opportunity on Tuesday to announce that the film's release date will be pushed back May 24, 2019 to December 20, 2019, roughly seven months later than expect. Instead, the studio will give the May release date to Guy Ritchie's live-action "Aladdin" movie.