Spears' Hairdresser: Britney Scared of Ex-Manager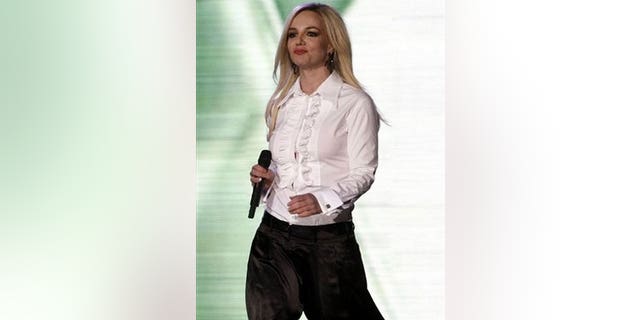 LOS ANGELES – Britney Spears' hairdresser testified Wednesday that the pop superstar told her she was scared of her former manager and friend, Osama "Sam" Lutfi.
The testimony came as lawyers for Spears' father seek lengthy restraining orders against Spears' ex-boyfriend Adnan Ghalib, attorney Jon Eardley and Lutfi. A judge on Wednesday extended temporary restraining orders against the men and plans to hear further testimony April 1.
Hairdresser Roberta Romero said Spears' comments came after Lutfi repeatedly sent her text messages in late December. She said Lutfi was trying to get her to convey messages to the singer, including that he was making efforts to "free" her.
VIDEO: Click here to see FOX videos about Britney Spears.
Romero, who has worked as Spears' stylist for more than a year, said the singer told her to tell Lutfi to leave them alone. Romero and Spears notified the singer's security staff about Lutfi's text messages.
Romero said she only spoke to Lutfi once, weeks before Spears' security became involved. She said he was not threatening over the phone, but that the singer told her to avoid her former friend.
"She told me she's scared of him and not to talk to him," Romero said.
PHOTOS: Click here to see photos of Britney Spears through the years.
Joel Boxer, a lawyer for Spears' father Jamie, read some of the text messages in court Wednesday. One message said: "Very close to getting her free now."
Lutfi's attorney, Bryan Freedman, declined to comment after the hearing about the text messages.
Romero was the third witness to testify in the case. Los Angeles Superior Court Judge Aviva K. Bobb has also heard testimony from Spears' father, a security guard who logged the messages Lutfi allegedly sent to Romero, and Geraldine Wyle, one of Jamie Spears' attorneys.
Jamie Spears testified Monday that he did not know whether his daughter had spoken to Lutfi since last February. But he also repeated a claim that Lutfi put drugs in his daughter's food in efforts to control her.
Wyle testified Wednesday about an agreement that was reached last year between Jamie Spears and Lutfi in which the former manager agreed not try to contact the singer through any means.
Freedman said earlier this week that the only instance of direct contact was a call that Britney Spears apparently made to Lutfi.
Attorneys for Jamie Spears attempted to call Lutfi as a witness on Wednesday, but his attorneys said they had not properly served a subpoena. He said he did not know whether Lutfi would appear at the hearing in April.
Most of the testimony so far has concerned Lutfi and Ghalib, who is not represented in the restraining order case. Ghalib appeared in a Van Nuys courtroom Wednesday and pleaded not guilty to three felony charges that he struck a process server with his car last month.
The server was trying to deliver paperwork about the restraining order. Prosecutors filed felony charges on Tuesday, claiming the server broke his wrist after clinging to the hood of Ghalib's car to avoid serious injury.
Roger Diamond, a lawyer representing Eardley, has said his client has not had any involvement in Spears' case in a year. He has repeatedly tried to get Eardley dismissed from the case, but Bobb has refused.
"I see poor Ms. Britney Spears is being bled dry by these ongoing proceedings," Diamond said in court on Wednesday. "This is just a nightmare for Mr. Eardley."
Spears is not expected to testify in the case. She opens a tour for her hit album "Circus" on March 3 in New Orleans.
PHOTOS: Click for pics of Britney's controversial magazine covers.