Source: New 'Today' boss Alexandra Wallace started yesterday, is big fan of exiled co-host Ann Curry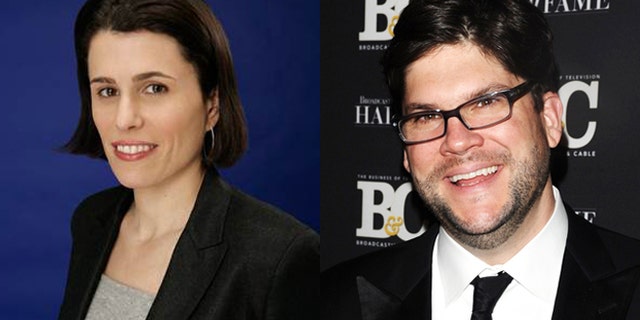 NEW YORK – Executive Producer Jim Bell is leaving "Today."
FoxNews.com can exclusively reveal that replacement Alexandra Wallace officially took over the reins of the second ranked morning show on Monday.
This development may not bode well for host Matt Lauer and new co-host Savannah Guthrie, a source close to the show says, as Wallace is solidly on Team Ann Curry.
According to the insider: "It all went down yesterday. NBC execs have been interviewing people for weeks and Matt [Lauer] was very aware."
Wallace comes to "Today" from Brian Williams' talk show "Rock Center," where she was the executive producer.
The NBC insider says Wallace worked closely with former "Today" co-host Curry at the London Olympics this summer, where the two became good friends.
"Alex and Ann are very close," the source said.
Curry was relieved of her co-hosting duties on June 28 and replaced with Savannah Guthrie. Curry's new title is anchor at large and national and international correspondent for NBC News
"Savannah is shaking in her boots because Alex loves Ann, and Savannah doesn't feel very safe," the source told FoxNews.com.
"[Wallace is] aggressive, tough, she will make the show number one again," said the source, while painting a very different picture of Bell, who took over "Today" in 2005 and kept its record 16-year-streak as the No. 1 morning show going until this year.
"He wasn't a hands-on boss," said the insider.
Bell will reportedly now work full-time on NBC's Olympics coverage, something he split his time on, along with "Today," during the London Games.
So will Wallace's promotion mean Curry's diminished role on "Today" might again expand?
"We're going to see more Ann because of Alex, and how that will play out with Matt remains to be seen," the source said.
Wallace is the first woman to run "Today."
A rep for "Today" refused a request for comment.