Some stars blast GOP, others laugh at government slimdown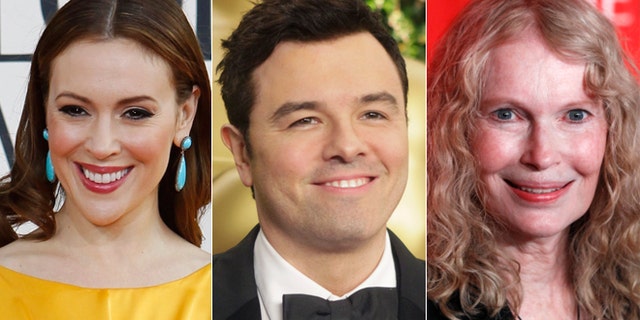 You didn't expect really Hollywood to stay quiet did you? As the government slimdown on Tuesday morning, some of Hollywood's famous faces chimed in on the controversial move, with many blaming the GOP for the first slimdown since 1995. Other stars responded with humor, while young Hollywood was overwhelming silent on the big event.
Comedian Michael Ian Black and singer Moby were both quick to criticize Republicans for their role in the slimdown, while actress Mia Farrow added that she blamed the Tea Party.
Reality star Lo Bosworth and former "Who's the Boss?" hottie Alyssa Milano also piped up.
Then there were the stars who chose to respond to the slimdown with jokes and sarcastic comments.
Yet as veteran Hollywood stars expressed their thoughts on the slimdown, young Hollywood's top stars responded with a resounding silence.

Justin Bieber, Selena Gomez and Miley Cyrus all stayed quiet on the issue, though the slimdown was a top trending topic on Twitter on Tuesday. Similarly, the Kardashian family, Rihanna and the Jonas brothers seemed unfazed.
Or maybe they just haven't woken up yet.