Sofia Vergara spills the details on upcoming wedding to Joe Manganiello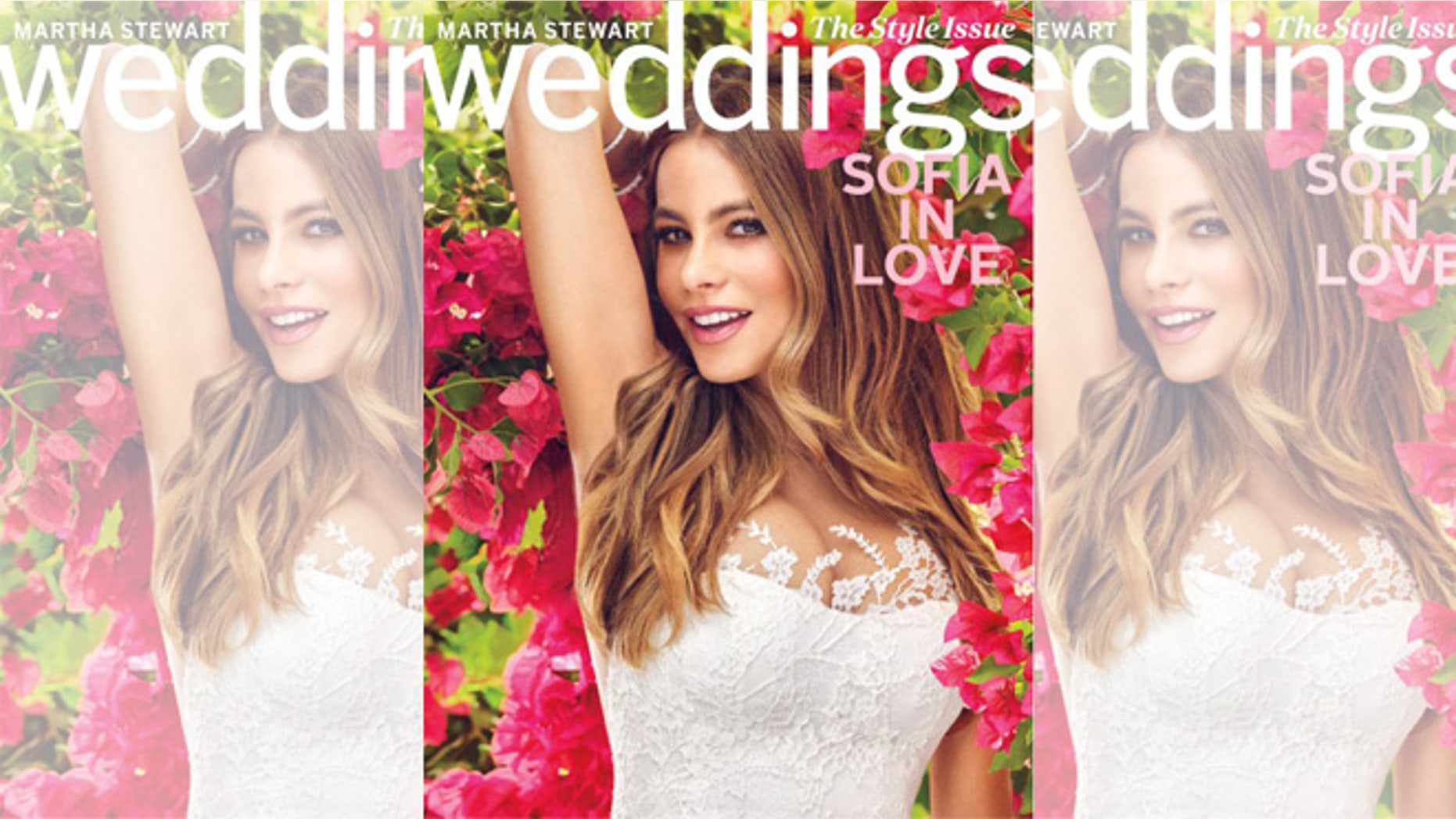 She's so giddy about her upcoming nuptials she can't stop gushing about it.
Sofia Vergara, dressed in a beautiful strapless gown with floral detail on the cover of Martha Stewarts Weddings, spilled some details about her wedding. She is expected to wed hunk actor Joe Manganiello in November.
"I have my (beauty routine) down to a science. I know it will take me two hours," the "Modern Family" actress revealed to the magazine. "I'm going to wear my fragrance – Sofia – because Joe loves it!"
As for the ceremony and party itself, the Colombian bombshell says she just wants her friends and family to have a lot of fun.
"It's about creating memories that you're always going to cherish. That's what's important," she said enthusiastically.
Another important part of the wedding that Vergara is playing close attention to? The cake.
"Cake is my favorite thing. So the cake table is going to be super special, a big wedding cake and lots of desserts," she told the magazine.
Vergara, 43, and Manganiello, 39, got engaged during a Christmas trip to Hawaii in 2014, just months after they started dating.
The "Magic Mike" actor and his leading lady have reportedly already sent out their invitations. They are expected to tie the knot at Palm Beach, Florida's Hotel Breakers in November – though a specific date has not been made public.
Since their engagement, Vergara has not been able to stop gushing about the wedding.
"(The wedding is) large because I had to invite like all my family and Joe has a lot of friends so it became bigger and bigger and bigger," she told Ryan Seacrest this summer.
She also told Redbook magazine in June that she "realized that relationships don't need to be so much work."
"Ever since we met, it's been so easy," Vergara said.