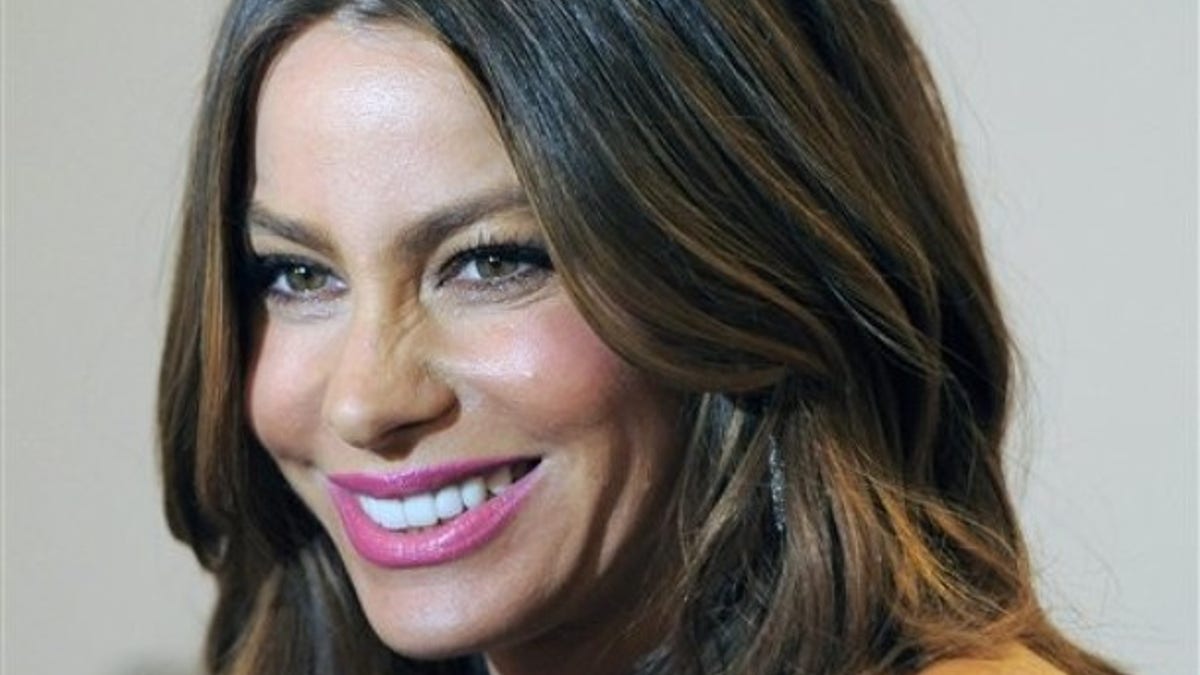 LOS ANGELES – Golden Globe nominee Sofia Vergara may be best known as Gloria on ABC's smash hit comedy "Modern Family," but the Colombian-born funny lady tackled a very different kind of role in her latest film, John Turturro's "Fading Gigolo."
"It was a threesome scene that we were doing, which I was a little nervous about," Vergara told FOX411 exclusively about her turn with cinematic icon Sharon Stone in the upcoming film. "She completely helped me with it. (She gave me) a lot of tips and secrets."
While Stone may have something of a reputation for being a bit of a diva, Vergara had nothing but praise for her costar.
"It was amazing," raved Vergara. "I was a little nervous to work with such an icon. I had never met her. But from the moment she walked on the stage and the set – she's a real movie star. The way she is, the way she talks – everything."
Vergara's career is not the only thing that's heating up. The star had a wild celebration over New Year's Eve in Miami with fiancé Nick Loeb, but she says the couple hasn't set a date for their wedding.
"No, not yet," admitted Vergara. "I just came from a very big birthday, my 40th birthday. I did a really big party. I think when I get married, I guess I'm going to have to do another big party, because that's what my family expects. They'll be very upset (if I don't) and now I don't have the time."
She may not be walking down the aisle any time soon, but now with her character on "Modern Family" becoming a new mom, Vergara definitely has babies on the brain.
"It's great for me that I'm working with little babies, like real babies, on the set," beamed Vergara. "It's amazing how they smell. Everybody's fighting to have them in their hands. It's incredible. But at the same time, when they start crying and they won't let you finish the scene–you want to squeeze them. So, it's like a love and hate relationship."
Vergara also has a new Diet Pepsi ad out, which she admits was a bit different from filming her first ad for the cola company for the Latin American market back in the '80s.
"We didn't have to work on the wardrobe that much when I was 17," explained Vergara. "I just put on a little bikini and that was it. Now, 22 years later, you have to nip and tuck and everything, so wardrobe takes a little bit longer!"
[youtube owuRk6KeZxw]